Selling a Property? Here's Why It Pays to Bring in a Professional Photographer
Posted by Danny Evatt on Tuesday, January 21, 2020 at 9:19 AM
By Danny Evatt / January 21, 2020
Comment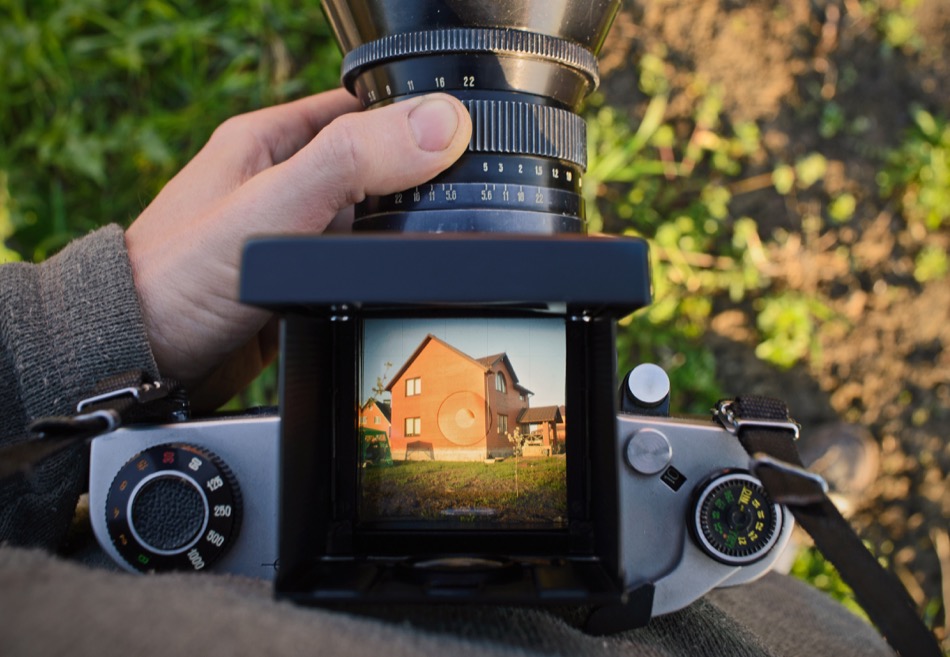 Upon deciding to sell their property, Round Rock homeowners have to decide if they are going to bring in a professional photographer to take pictures for their MLS listing and other ads. Many will skip this step in favor of just having their real estate agent handle it rather than shelling out the extra cash.
Although real estate agents can simply take a few photos of the property for the listing, professional photographers are the ones who can really do it justice. Here's why hiring this expert is a wise investment when selling a home on the market today.
People Want to See Lots of Pictures
In trying to juggle the demands of their daily lives while looking for the perfect property, homebuyers tend to start their search online. As new MLS listings come up, their real estate agents may email to alert them, causing them to click through and browse the properties. Upon clicking through, 95 percent of homebuyers go straight to browsing through the available photos.
Unless the photographs are clear and plentiful, buyers could close out the browser without giving the location a second thought. Not just a couple pictures will do, either, as there is no way to predict what might catch the buyer's eye. Sellers should aim to include at least 20 professional photos, as this can help properties sell twice as fast as those with just one photo.
Quality Photos Help Properties Sell for a Higher Price
The quality of the photographs matter, too, as people want to see all the details while browsing the listings. Grainy photos taken on an old cellphone camera, for instance, just will not cut it. People want to see clear, professionally arranged photos that leave nothing out, which requires not only the right equipment, but skill behind the camera as well.
Professional photographers will use all the right equipment, settings, and lighting elements to help the property stand out from the crowd. When sellers commit to using quality photos, their properties often sell for up to $11,000 more than they would have if their listings did not have professional photos.
Getting All the Right Angles is Really Difficult
Getting a good photo of real estate involves more than simply standing in the corner and taking a picture of the space. In order to accurately capture residential real estate spaces, photographers have to use the right tools and techniques for the job. Without the right approach, the photos often lack perspective and depth, making the space look too small or otherwise inadequate.
Professionals may use wide-angle lenses, for example, to capture the whole room in stunning detail. They know just where to stand and how to alter their equipment settings to get the best shot of each area, inside and out. The resulting photos beautifully flatter the space, accentuating everything that is great about each room in the house.
Utilizing Proper Lighting to Showcase the Home Can Be a Challenge
Professional photographers bring in their own lighting when taking pictures of real estate, and for good reason. The lights inside the home are rarely adequate for great pictures, which require focused bulbs in strategic areas. Trying to get just the right shot using overhead light usually just results in shadows in all the wrong places.
By bringing in their own lighting, photographers can highlight all the best features of the home and set the tone for the open house. Through their efforts, their pictures provide realistic scale and perspective, providing homebuyers with a true glimpse of each room. They also can better highlight the colors of the paint and other finishes than can be achieved with the light fixtures in each room. With that, homebuyers' expectations are in line with reality, making their visit a much more positive experience.
Professional Photographers Can Go Above and Beyond
Professional photographers can go well above and beyond simply taking photos of the property to creating video tours. By creating full-motion videos, they allow homebuyers to take a virtual tour of the inside and outside of the property for sale. Buyers can view each area of the home from every angle, as if they were standing right in the room.
When homeowners have a professional photographer take pictures of their home for sale, they better position it to sell in the near future and for much more than it would have. Although this path comes with an upfront expense, sellers greatly benefit from the arrangement in the end. They not only sell their homes faster, and for more money, they have a whole lot less work on their plate along the way.