Austin, Texas Public Transportation Guide
Posted by Danny Evatt on Friday, February 28, 2020 at 7:14 AM
By Danny Evatt / February 28, 2020
Comment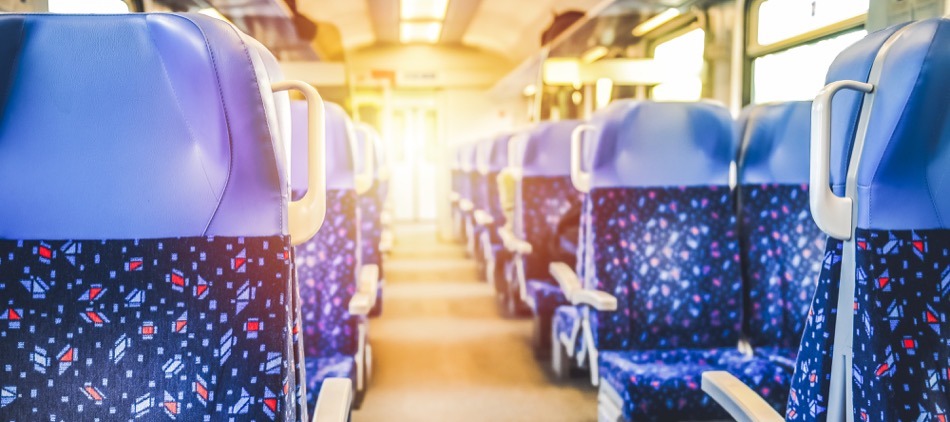 As the capital city of Texas, Austin offers an incredible array of fun and exciting things to do, bringing in more than 27 million visitors each year. Add that to the nearly one million people who live in and around this city, and it could equal far too many on the roadways.
Thankfully, public transportation lines run practically nonstop all day to pick up the slack and keep traffic to a minimum. But not everyone knows about these options and takes full advantage of them.
So, whether they are living near this city or just in for a visit, everyone can benefit from taking a close look at the public transportation options. Here's a look at the most popular ones.
General Bus Lines
Austin public transit is provided by Capital Metro, which runs 83 bus routes through the city. Busses on these routes collectively hit over 2,300 stops each and every day. Most stops have a bus arriving every fifteen minutes on the weekdays and every 30 minutes on Saturday and Sunday.
Riders have their choice of making their way to the bus stop on foot or taking their car to the many Park and Ride lots around the city. Parking in the designated lot is free, though vehicles can only be left there for up to 48 hours, or they could be towed. Riders are also welcome to pedal their bicycle to the stop and hook it up on the bike carrier on the front of the bus before hopping on for a ride.
No matter how they arrive at the stop, riders can expect to pay $1.25 for their bus ticket, which will take them to a single destination. If they are planning on going farther or want to ride later in the day, they can buy a day pass instead for $2.50. Only adults have to pay for their passes, as Capital Metro lets all kids hop on the bus for free.
Rapid Lines
To help people make quick work of their commutes, there are several rapid lines running across the cityscape, known as the MetroRapid and MetroExpress routes.
Routes 801 and 803 make up the MetroRapid line, which has minimal stops along the way. The 801 hits each stop down the Texas 275 Loop every 10 to 20 minutes, working its way from Southpark Meadows to just past River Oak Lake Estates. The 803 weaves its way through downtown Austin, hitting stops every 10 to 20 minutes from South Lamar to North Burnett.
The MetroExpress, on the other hand, has multiple lines coming into downtown Austin from all the outlying areas. These routes are numbered from 900 to 999 and only have a few stops at either end to pick up and drop off commuters.
MetroRail
For those traveling to and from the suburbs to the north of the city, there is the MetroRail system. This commuter rail takes nearly 3,000 passengers to their destinations each day, offering stops at nine stations along the way. Running Monday through Saturday at this time, this train arrives hourly at all its stops, getting people to their destination as quick as possible.
Stations currently on the route include:
To ride the MetroRail, passengers can choose between single ride and day pass tickets to best suit their travels. Since this route is designed with commuters in mind, they also offer 7- and 31-day passes at a lower rate. As with the bus routes, people under the age of 18 ride for free. Reduced rates are available to those who qualify, but they must pick up an RFID card ahead of time to save money on their tickets.
Airport Service
To accommodate everyone coming to and from the Austin-Bergstrom International Airport is the airport service lines from Capital Metro. These high-frequency lines run every 15 minutes, helping people get to their flights on time every time.
Riders can stay on the line all the way to its final stop near US Route 183 or transfer off to another route along the way. Those who plan to transfer should grab the day pass, while all other riders can likely get by with a single pass.
Pickup by Metro
When people cannot make it to the bus stop, but still need a ride on public transportation in Austin, they can use Pickup by Metro. This innovative service allows riders to hail on-demand transit service straight to their door, but it does not serve all neighborhoods.
The only neighborhoods that are offered this service at this time are:
Manor
Walnut Creek
Exposition
Leander
They will be adding Lago Vista to the list soon to meet the demand for this type of Austin public transit.
If they are in the service area, all riders have to do is pull up the app or call dispatch to schedule pickup. Upon requesting a ride, the bus will arrive at their home within just 15 minutes.
This service only runs on the weekdays at this time. Riders only have to pay a single ride fare for their pickup ride, and it is also covered under their various day passes. As with the other public transportation in Austin, kids do not have to pay a fare to ride on this bus.
Austin Public Transit Improvements Coming Soon
To best serve all the people coming to Austin each year, Capital Metro plans to extend their lines all across Texas through their Project Connect program. This program will link more neighborhoods to the downtown area and boost the capacity of their current transportation options.
As a part of their plans, they will work on expanding the commuter rail, adding more stations and trains to the lineup. They will also add to their MetroRapid and MetroExpress lines to create more direct routes to and from the city. They will even put in innovative Transitways that take orange and blue line buses out of traffic to free up the roadways for personal vehicles.
With all these excellent public transportation options, it is easy for everyone to move through Austin, Texas. They just have to choose their ideal routes and pick up the right ticket to be on their way.