Real Estate Agent Not Doing Their Job? Consider Firing Them!
Posted by Danny Evatt on Saturday, March 17, 2012 at 3:52 PM
By Danny Evatt / March 17, 2012
Comment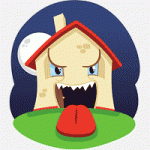 Can you "fire" your listing agent? Usually the answer is "yes" - with caveats...
Contrary to popular belief, a client who has their home listed with a listing agent and firm, can "fire" their listing agent by requesting a termination of the listing agreement. Note... I say "request" a termination of the contract.
Unless the home is under contract, in most cases, the agent and brokerage will comply. There are some important caveats to this - which I'll address a bit at the bottom of the post.
The "List and Leave" Syndrome
DAY 0:
You're proud! You've spent countless hours researching and interviewing real estate agents. One agent blows you away with their listing presentation. Every word confirms your decision that "this" real estate agent knows their stuff. They show you all their listing statistics, display their numerous awards, provide dozens of client references, and they assure you that in case of any difficult circumstances, they are prepared to handle it - they will be at your side when the going gets tough. So you hire them, sign the contract, and your Kyle Tx home is listed for sale in the MLS the next day.
DAY 4:
You realize you haven't heard from your listing agent. You place a couple calls and get their voice mail. You send an email, and get no response. Two more days pass, and your agent calls you in an apologetic tone, and says that a "family emergency" took them out of town. You think... "okay - I get that," but secretly you ask yourself... "but couldn't they have called to let me know?" - but you don't press the issue because you don't want to be rude, because after all it was a family emergency. Right?
DAY 9:
The agent still has not updated the listing with professional photos - and that's because they haven't even been taken yet! No marketing materials have been placed in the home, and the for sale sign has yet to be placed in the yard (because the only sign the agent had in their trunk after you signed the contract, was bent and rusted). On the same day, you learn that a 3rd-party has been appointed to schedule showings, and that's only if the buyer's agent can't get ahold of you first - meaning that you're the first point of contact, which you don't feel comfortable with. (You know you discussed this with the agent - or did you?) You try to contact your listing agent to correct this, but instead, you later hear from their "assistant" - which is odd, because they never mentioned that you would be working with an "assistant" when they took the listing.
DAY 11:
You still haven't had professional photos taken. You've had no showings. The listing agent calls you to schedule the photography, and assures you everything will be fine. They remember that it's your daughter's birthday, so you chat about that for a bit. Despite your previous concern, you feel good that they remembered your daughter's birthday, so you think to yourself... "Well, maybe I'm just stressed and making a big deal out of this."
DAY 16:
The professional photos are finally in the MLS, and you have your first showing scheduled for tomorrow! Excited, you spend 2 hours preparing the house; you pack-up the kids and the cat and leave. You wait at the park down the street for an hour, and the showing finally takes place - BUT, they leave in less than 3 minutes! You return home to discover they never even walked-up the stairs. (You know this because you pay attention to the vacuum marks in the carpet, and you left the master bedroom door ajar in a specific way.)
You call the listing agent to request they personally follow-up to get feedback from the buyer's agent, but you get their voicemail. You call the "assistant" - you get their voicemail too. You call the real estate office - everyone else is in a meeting, and the managing broker is having a root-canal. Finally, at 9pm, the listing agent calls you. You express your "concern" over the showing that clearly didn't go well (ignoring that they were an hour late), and the agent cheerfully says to you... "I'm sorry that happened, but you know what... it will happen again!" Followed-up by, "This is what it's like when you have your house on the market."
You're taken aback by the rather cavalier tone and lack of validation, but you ignore this and ask your listing agent to call the buyer's agent in the morning. The agent says that they don't wish to "annoy" buyer's agents by calling, so instead, they use "automated feedback" systems. (You don't have the luxury of knowing that agents commonly ignore automated feedback requests). You request a personal follow-up phone call again, and the agent agrees to do so in a couple days. Rather than argue about it, you politely end the phone call and go to bed thinking... "Did I make a mistake in choosing this agent? Do I really have to deal with this for the next six months?" Answer: Uh... NO you don't!
Too Much Work - Too Little Time
Unfortunately, this scenario is all too common, and this particular scenario is a true story (my own in fact, as a previous client). What you have, is a listing agent who is taking on too many listings to be able to handle them personally - which is not "bad," provided they communicate their "system" to you in advance. (There are MANY high-volume real estate "teams" that do a brilliant job serving their clients.) But in this case, the listing agent is also failing to communicate with, delegate to, and supervise their assistant(s). And, they're not really showing an interest in your business or your concerns.
Sound Familar? Meet With the Managing Broker - Caveats
If this type of scenario sounds familiar, or if you experience something similar in the future, pick-up the phone and DEMAND a personal meeting with the managing broker of the listing agent. They may offer to have you switch agents - but this is your choice. If at this point, you've had little or no showings, and you just wish to part ways, then respectfully ask them to terminate the listing agreement - most of the time, it's a simple single-page form. Again, there are some caveats, and depending on the contract, they may ask you to pay some of the marketing expenses... so be calm, and come prepared to negotiate a bit. Remember, at this point you don't wish to prove your case, or express your disappointment - rather, you just want to move on - so being respectful, yet tactful, is the best way to handle the situation.
Depending on the brokerage, and the specific situation, it is possible they will not agree to let you out of the listing contract. If they will not budge, and you remain firm in your wish to get out of the contract, you may be better served by speaking with an attorney. Remember, the brokerage ALSO has a duty to perform according to the contract - and in this particular scenario, they were not performing; - in fact, they were also in violation of a couple of local MLS rules.
In any event, as a home-seller, you should never allow your agent to go missing for days (or weeks) on end without any communication. If you feel your listing agent is not doing their job - get everything out on the table TODAY. It may very well be a simple misunderstanding, but if you need to fire your agent, you must do so quickly. Otherwise, you may risk your home selling for less, or not selling at all!