Do I Need an Attorney When Selling a Home?
Posted by Danny Evatt on Tuesday, March 3, 2020 at 10:52 AM
By Danny Evatt / March 3, 2020
Comment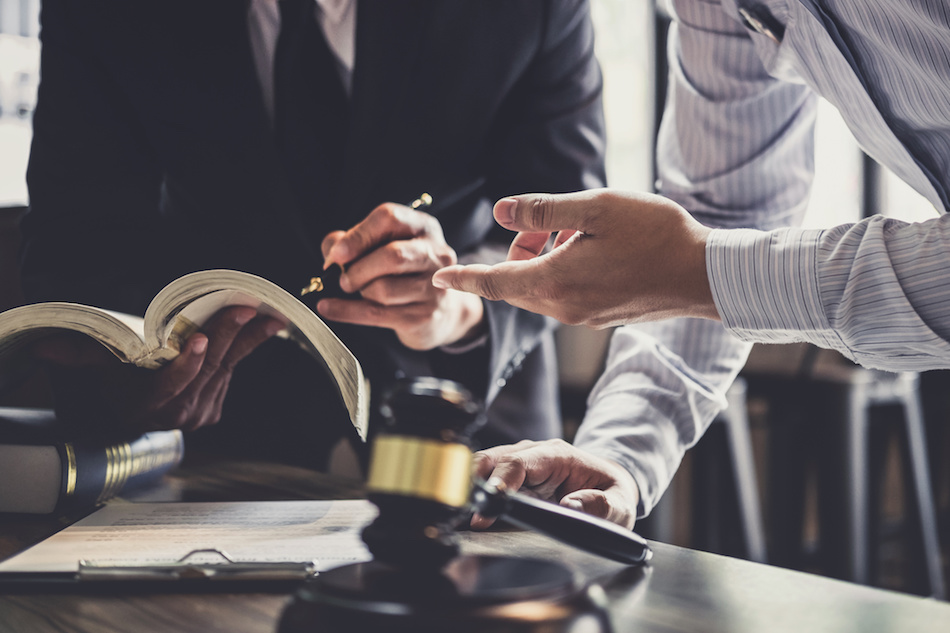 Selling a home does, indeed, carry specific legal obligations. However, depending on the applicable local and state laws, along with whether or not the home is involved in the probate process, an attorney isn't a consistent necessity.
While many real estate transactions do not need to involve an attorney, there are instances when hiring an attorney is either preferred or required.
For informational purposes only. Always consult with an attorney, tax, or financial advisor before proceeding with any real estate transaction.
Understanding Legal Language
Many real estate brokers use a standardized form for selling a home. This is neither good nor bad. Yet, if the seller isn't familiar with legal language, there may be caveats or questionable clauses embedded within the contract.
If the seller is contracting directly with the broker, then seeking out the assistance of a real estate attorney to review the contract may establish peace of mind.
Making Changes?
If the seller intends to make changes to the property, such as adding a room to the home or redesigning the backyard to include a pool, then an attorney may be helpful in determining if said additions are lawful. Many U.S. cities and states have specific zoning laws in place that restrict what can be done to a property. Indeed, the city can shut down certain home improvements should they find them "unlawful." For example, major additions allowed for a Cedar Park home for sale may differ from what is allowed for a similar home in Portland.
As such, hiring a trusted real estate attorney to review the laws and make sure the seller is following legal obligations may save time, money, and avoid the headaches of maneuvering the bureaucratic system.
Proper Treatment or Disclosure of Problems
As a general rule, newer homes will not contain lead paint or asbestos. On the other hand, older homes and buildings might have these toxic substances in some quantity. Consequently, hiring an attorney is sometimes warranted as the seller will need to, once again, follow the laws regarding the proper removal of the materials.
Furthermore, there are also laws which delineate the disclosure of toxic substances to potential buyers – even if they have been removed and the property deemed safe to occupy. The same usually applies if termites are present or if hazardous waste is found on the property. Sellers will want to make certain there are no post-selling ramifications.
Probate Sales
Due to the direct involvement of the legal system, an attorney is nearly always involved in the process of probate real estate transactions. A home enters into probate real estate when the owner dies and does not bequeath their property.
Consequently, the sale of the home is heavily regulated by the court. For this reason, an attorney is usually required throughout the home sale, and may or may not be directly assigned by the court depending upon the specific circumstances.
How to Find a Real Estate Attorney: Questions to Ask
Finding a real estate attorney doesn't have to be difficult. It's important to ask a real estate attorney what their experience is when handling real estate transactions. Any attorney can represent a buyer or seller in a real estate matter, but it is beneficial to work with one that has plenty of experience in the field.
Dealing With Problems
There can be complications during the process of buying or selling a home, and an attorney with real estate experience is going to know how to handle the problem. Whether there is an issue with clearing the title or there are problems with the condition of the home holding back the sale, a real estate attorney will understand how to resolve the issue.
Ask the Right Questions
When searching for a real estate attorney, ask questions that matter. How much they charge for their services, how long they have been doing real estate, and what the timeline will look like will all be important to both the buyer and seller. A real estate attorney may be required, so it is necessary to find one that understands the complexities of real estate transactions and how to make the process go through smoothly.
Your State Matters
Finally, some states do require attorney involvement regardless of the type of real estate transaction. More specifically, states such as Alabama, Maryland, and New Hampshire mandate an attorney be present during the real estate closing process.
To be sure, real estate requirements shift when new legislatures take office and the laws are adjusted. However, this is often all the more reason to at least confer with an attorney during the initial stages of selling the property.
For informational purposes only. Always consult with an attorney, tax, or financial advisor before proceeding with any real estate transaction.