A Guide to Different Real Estate Investment Types
Posted by Danny Evatt on Wednesday, January 29, 2020 at 6:38 AM
By Danny Evatt / January 29, 2020
Comment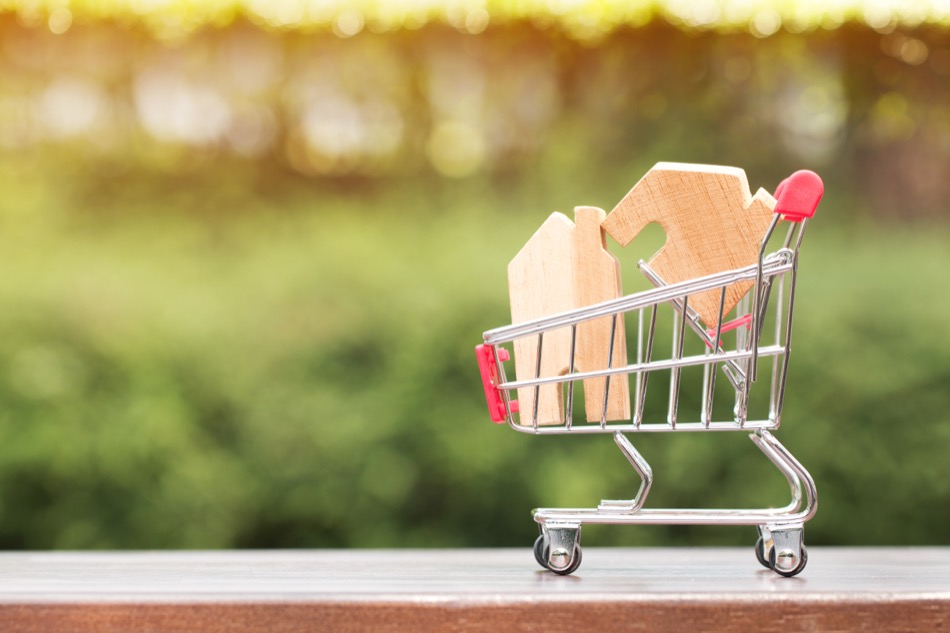 As a novice investor, choosing what type of real estate to invest in can be daunting, as there are pros and cons of each option. Single- and multi-family homes, vacation rentals, fixer uppers—where does one begin? The key to success in real estate investing is working with experienced professionals who familiarize buyers with local markets, guide them to solid purchases and even assist in determining the best way to utilize and market properties.
Depending on the type of residential real estate one invests in, there may be certain tax benefits that can further boost one's portfolio value. There are also investments that call for more hands-on involvement than others, and an entire team may be necessary to help buyers maximize on their investment. Here are top residential investment property types to consider that address these concerns and much more.
For informational purposes only. Always consult with a licensed real estate professional before proceeding with any real estate transaction.
Exploring the Types of Residential Investment Properties
Of course, being able to comfortably take on everything involved with any property investment is a priority. There are steals and deals to be found out there, but many can only be used legitimately for certain purposes in certain neighborhoods. That being said, the five most popular investment types in residential real estate include:
Single-Family Rental Properties
Multi-Family Properties
Section 8 Rental Properties
Fixer Upper Flip Properties
Let's delve deeper into the potential money makers and their potential advantages and drawbacks.
Single-Family Property Investments
Those looking for a semi-passive form of investment income may find single-family properties to prepare as rentals particularly appealing. Rental and leasing arrangements can be handled in many ways. Hands-on landlords may opt to self-manage, but if the property is part of a condominium community, there may be special rules pertaining to renting and leasing to tenants.
Choosing to rent or lease an investment property means not only paying taxes, homeowners insurance, and making necessary repairs, but it also means dealing with tenants, too. To avoid non-payers and those at high-risk to neglect caring for the home, all applicants should be screened, which is where property management companies can become invaluable. They'll collect rents, ensure the property is maintained and can streamline maintenance for hands-off investors.
Investing in Smaller Multi-Family Rental Properties
Most commonly presented as duplexes, 3-plexes, quads or walk-up complexes, small multi-family properties have the same challenges as single-family units—multiplied by the number of units being rented. However, multi-family residential rental investments can offer strong returns with proper oversight and preventive maintenance. Professional management is almost a must in order to ensure vacancies are filled and that tenants are properly vetted, as turnover rates are typically higher amid these types of leases.
Section 8 Home Investments
There are certain neighborhoods that require tenants to have Section 8 qualification, while there are landlords who accept these low-income vouchers either voluntarily or to be in compliance with Fair Housing Act stipulations. In most cases, owners must apply for a special designation to qualify for this government supplemental program that covers part or all of the rent for voucher holders.
Owners benefit from accepting Section 8's because they know the rent will be paid on time every month, and vacancies tend to be low. However, many landlords opt to minimize on potential maintenance issues and damages by removing garbage disposals, high-end appliances, ceiling fans and outdoor storage areas. They don't boost rental values for Section 8 rentals, but can increase upkeep costs.
Vacation Rental Properties
Single-family homes can be used for frequent guests in the form of short- and long-term vacation rental properties. The key ingredient to a successful vacation format is having a home situated in a desirable destination. Beach access, majestic mountain views, easy access to national treasures and famous landmarks are features that travelers seek out and pay willingly to enjoy. These properties need professional management to keep things in order and to ensure routine cleanings are performed while meeting guests needs during their stay.
Flipping Houses as Investments
Houses in relatively good condition that need only minor repairs can be prolific for real estate investors. While the TV shows make this look super easy and fast, be forewarned there's not much speed about the fix and flip process—even when the work is minor. Repairs, permits, last-minute touches, marketing the home, open house showings and finalizing paperwork takes time, and profits will ultimately depend on the strength of the post-rehab market at the time the home is listed.
Take time to explore all of your potential investments in Cedar Park real estate for residential use before taking affirmative action to avoid having regrets or making costly mistakes during this complex endeavor.
For informational purposes only. Always consult with a licensed real estate professional before proceeding with any real estate transaction.