Real Estate Lead Generation Gone Wrong: Hunting Prey by Forced Registration
Posted by Tony Gilbert on Wednesday, April 9, 2014 at 7:12 AM
By Tony Gilbert / April 9, 2014
Comment
DUPLICITY: Contradictory doubleness of thought, speech, or action; especially : the belying of one's true intentions by deceptive words or action.
We've all met people who treat us one way, but as we get to know them, other "motives" become clear. Sometimes, what we initially perceive as an otherwise pleasant conversation or a new friendship in the making, is in reality, the first step in a "dance" designed to satisfy the other person's goal - which is to get something from us.
And how does it make us feel when we realize that person isn't really interested in getting to know us - but instead, what or "how much" they can get out of us? It goes without saying, no one likes to be deceived.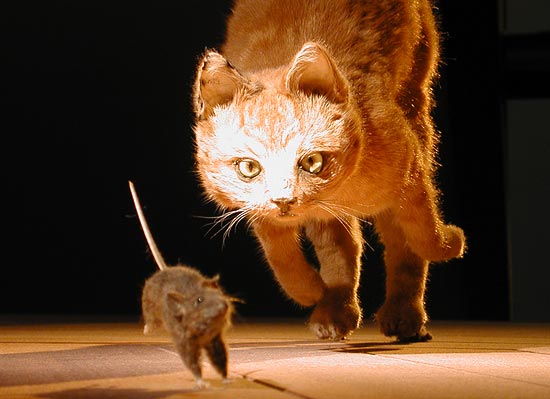 Image by Vorstius at Flickr.com
So... why do real estate agents insist on cultivating relationships in this manner with people we hope will become clients? It's because as an industry, we've trained the home buying & selling public to behave like "prey." And how does prey instinctively react when it senses being stalked or hunted? It runs, hides, recoils... and sometimes attacks. And if all else fails - it plays dead!
Hmmmm.... that sounds like a perfect metaphor for many real estate "lead generation" programs, doesn't it? Of course to be fair, the real estate industry isn't alone.
No Registration Required
As the owner of the RealFX "brand," I've decided to trust my own instincts rather than what the industry tells us we "must do." Thus, RealFX.com no longer requires website users to sign-up in order to view home listings. Of course there are benefits to registration - such as saving searches, daily or weekly listing alerts, etc. But, we no longer "force" registration; instead, website users can decide if their need is urgent, or the site is useful enough to warrant registration. And therein lies the key - useful information!
This is not to suggest all website registration forms are inherently misleading or should be removed, but rather to say that there must be compelling reasons for someone to sign-up in the first place. (Does anyone still think real estate listings alone are "special"?) Furthermore, packaging regurgitated or otherwise useless content as "special" in an effort to grab the user's information is more likely a one-way ticket to a registrant's spam folder - or worse, their personal blacklist. Real estate agents simply cannot afford to be associated with bait & switch tactics.
Being the Local *REAL ESTATE* Expert
Agents are instructed nearly every day to spend untold sums of money on marketing themselves, not only in an effort to persuade people to trust them, but to further automate most every aspect of real estate "prospecting." (How do you feel being wooed by a robot - or someone who acts like one?) It seems "lead generation" is almost all the real estate industry ever talks about. Rarely do we hear anyone discuss "relationship building," or better still, how to take a real estate website or blog to the next level by truly connecting with the community... away from the keyboard, that is.
Ideally, every agent should strive become known as a local "real estate professional" first, and a community information resource second, which means they need to be visible as a practicing agent in the community - not as a personal concierge or gossip columnist. It is afterall, our expertise in the "buying & selling of homes" which clients are paying for - not necessarily for knowing where to get the best italian food, or the scoop on the latest neighborhood scandal (or reminders about daylight savings time... ahem.)
Unfortunately, many agents have been led to believe they should write about anything even remotely tied to the community because it's "possible" someone "might" trust them as a local expert. Oh really? Let's contemplate this. Is a reader going to automatically trust that agent, more so than the two (or more) agents they already know? Or, the agent with whom they pleasantly chatted with at a recent open house? Highly unlikely.
Earning The Business - No More Cat & Mouse
The industry is at fault for turning real estate "lead generation" into a game of cat and mouse - the hunter and its prey. Newsflash - most consumers aren't playing along! The mouse is in control of the cheese, and he's not letting go. Not only is this "dance" an enormous waste of everyone's time, but it's certainly not earning agents any brownie points with potential buyers and sellers - many of whom in fact find some lead generation activities upsetting, if not repulsive.
Real estate agents who manage their own websites need to examine how to truly earn respect, foster trust, and generate business from within their communities or specific niche. Yes, usually "content is king" on the web, and it's definitely a pleasure to provide truly helpful information about the communities we personally serve. However, we should avoid duplicitous marketing efforts, and instead be crystal clear about our profession, purpose and passion from the first point of contact.
Be engaging, be exciting, be genuine - and be a Real Estate Agent first. Let's save the restaurant suggestions for another time & place - at least until we learn about someone well-enough to know what kind of food they might actually like to eat!