Rental Prices Rising in Issaquah & Seattle's Eastside
Posted by Tony Gilbert on Thursday, July 5, 2012 at 8:00 AM
By Tony Gilbert / July 5, 2012
Comment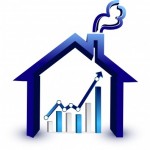 Recently, I was asked ‐Why are apartment a home rental rates rising in Issaquah?? Well, the fact is, that apartment, townhome, condo and single-family home rents are rising across the nation - not just in Issaquah, but also the entire Eastside and Seattle metro area. Rental rates are increasing due to several factors, but the primary cause are the events in the real estate market over the past 2-3 years.
In any event, when looking for a rental home, townhome or condo in Issaquah, Bellevue, Sammamish or any other Eastside community, you must be prepared to act quickly! The rental market in Seattle is generally not a situation where one can take their pick, and choose a home to rent over the course of several days.
Nationwide Rental Rate Increases
In 2012 and beyond, rental rates in Issaquah, Bellevue and the surrounding Eastside communities of Seattle will certainly be higher than in previous years. While the statistics vary depending on the research firm, rents nationwide are expected to increase 3-6% in 2012 alone. "Hyper-local" factors may contribute to even higher increases - for example, rates in Downtown Seattle recently hit a record $2.03 per square foot, and average monthly rates topped $1500 for the first time in both Downtown Seattle and Bellevue.
Of more practical concern for a prospective renter - keep in mind, that an average rental unit might increase by $100-$300 per month compared to the previous tenant, simply because the former tenant had a long lease which prevented a more gradual increase. So, it's not as though the property management is "suddenly" increasing the rent on all units across the board. Rather, as leases expire, new leases will likely be offered at a higher rate in the Seattle area - at least for the next year or two.
Tighter Credit & Lending Standards - Without getting overly in-depth, when the housing "bubble" burst beginning in 2008, obviously many people lost their homes. At the same time, lending standards were significantly tightened. Thus, a greater share of the population has been restricted to renting, since they cannot qualify for a mortgage, including those who may have otherwise not be negatively impacted by the economy. Even those with "good" or acceptable credit by previous standards find that they may be below the threshold of today's lending requirements, when compared to several years ago. Thus... they too have no choice but to rent.
Homeownership is Declining - According to the U.S. Census Bureau, the homeownership rate rose slightly in the third quarter to 66.3%, which continues a downward trend compared to the height of 69% in the same quarter in 2006. By most estimates the homeownership rate will continue to fall in 2012, down to 65.5% by year's end. Some analysts say the homeownership rate will drop to 65% by the end of 2013 or start of 2014. Obviously, fewer homeowners means more renters.
Limited Rental Construction Projects - Looking at the apartment rental market specifically, nationwide, only 32,000 units were constructed nationwide in 2011 - the smallest increase in 31 years. Individuals and families weren't the only ones who were hurt by tighter credit standards - commercial interests were hit hard too. Many rental projects were either put on hold, or abandoned altogether over the past few years. While new apartment construction is increasing, it is going to take quite a while to catch up to rental demand.
New Apartments in Issaquah
In Issaquah specifically, new apartment communities such as Discovery Heights in the Issaquah Highlands will provide residents in the area with more choices. The first phase of Discovery Heights is scheduled to be completed in July of 2012. Phase 2 is currently in development with construction continuing through 2013. When complete, the development will have 360 apartment homes.
As part of the "Central Issaquah Plan," Issaquah expects to add 8,000 - 9,000 new housing units, many multiple family, and about 7-10 million square feet of commercial development in the next 20 years. The plan is not without critics, but in general, the goal of the project is to focus more on housing density, including affordable housing and walkability, rather than continued urban sprawl.
Single Family Home Rentals
On the Eastside, including the communities of Issaquah, Sammamish & Snoqualmie, single family "detached" rental homes are exceedingly hard to come by. For example, as of the date of this post, there was one "townhome" and NO single-family home rentals available in all of Snoqualmie Ridge - a community of over 9,000 residents.
As of July 4, 2012 the following number of single family homes were available for rent in the Eastside communities below. These numbers do not include "private party" ads, like rentals advertised through Craigslist, etc.
Issaquah
Population: 30,434 12 homes available for rent - $2100 - $3600 per month
Sammamish
Population: 45,708 14 homes available for rent - $1650 - $3200 per month
Snoqualmie
Population: 10,670 - No homes for rent
Bellevue
Population: 122,363 20 homes available for rent - $1995 - $13,750 per month
Redmond
Population: 54,144 16 homes available for rent - $1850 - $4200 per month
Renton
Population: 90,927 18 homes available for rent - $995 - $2495