Foundation Damage? What To Do to Repair Your Home Foundation
Posted by Danny Evatt on Tuesday, November 26, 2019 at 2:21 PM
By Danny Evatt / November 26, 2019
Comment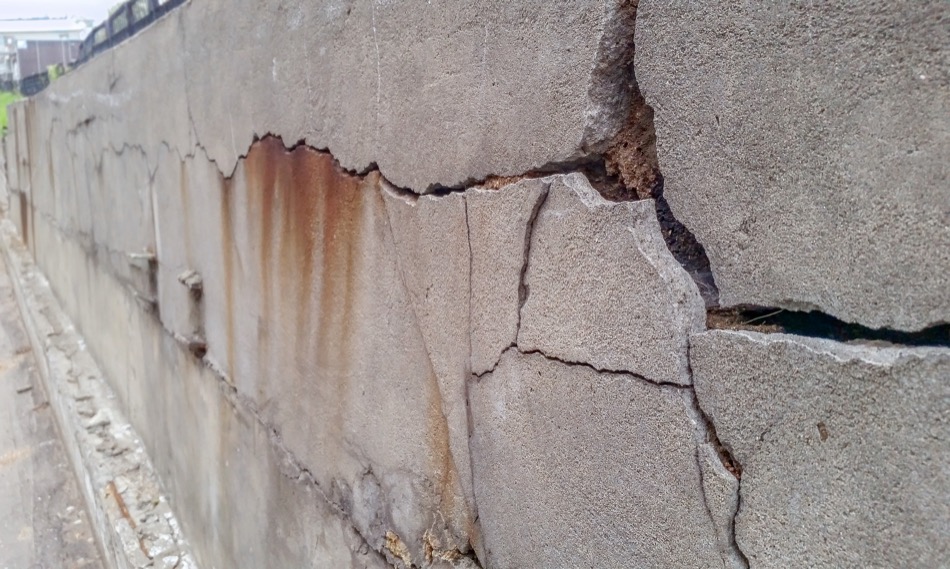 Foundation damage can significantly devalue a house if it's not properly repaired. Foundation damage may also impact selling a home. Homeowners who can identify foundation damage in its early stages can often get their foundation repaired by an expert. If you're a homeowner and you think you might have foundation damage, here's what you need to know.
Identify the Damage
Before contacting an expert to diagnose your problem, know what foundation damage looks like. This type of problem can take many forms, depending on the type of foundation problems that the home is experiencing.
Cracks
Look for cracks in the foundation wall on the home's exterior and in the basement. Cracks from foundation damage usually assume a stair-step shape in the mortar. Horizontal cracks are also a point of concern, especially if they're a quarter of an inch wide or wider. You may also see some cracks leading from the top of the doors and windows toward the ceiling.
Stuck Doors and Windows
When a house starts to settle in undesirable ways, this can cause doorframes and window frames to warp slightly. Stuck doors and windows are an indication of foundation damage, especially if the windows once worked well and have since stopped.
Uneven Floors
Sometimes foundation problems cause floors to become slanted. Homeowners can sometimes see evidence of this by putting a marble on the floor and watching it roll. Other times homeowners can see that the floor is uneven by comparing the slant of the door to the slant of objects around it.
Bowing Walls
Bowing walls are another indication of foundation problems. This may be seen from the outside of the house, or can sometimes be viewed in the basement.
Getting a Foundation Inspection
It's not panic time unless the home's foundation has been inspected by a professional who has identified problems that need to be repaired. Have an inspection done by a structural engineer. The structural engineer will likely write a report that can be passed along to a contractor to get the repairs done. Even if there's nothing wrong with the foundation, homeowners should still ask for a report to show that their foundation is solid.
This report can come in handy in the event that the homeowner decides to sell the house. If a buyer notices cracks in the foundation and is concerned the home is not structurally sound, this report can show that the cracks are nothing to be concerned about. Homeowners who get this kind of report should keep the information for their records, and should present the report to a real estate professional when listing their house for sale.
Homeowners who believe they have a foundation problem can confirm this by working with a structural engineer. A good structural engineer can diagnose the problem and may work with a contractor to get the repair completed.
Get Quotes, Budget, and Make the Repair
The average cost to get foundation repair done is about $4,000, but some projects can cost much more. Homeowners on a budget can save money by contacting different contractors and getting multiple quotes. However, it's important to stay away from contractors who promise amazing results for too little money. Getting references can help ensure that the work is done properly.
Foundation damage can cause serious problems for homeowners who choose to delay repairs. If repairs are not completed in a timely fashion, the problem could get worse. In addition, presence of a foundation problem could hinder future upgrades and home improvements. Some foundation problems can even be dangerous, and may lead to the destruction of the house.
Keep the Paperwork
Once the house is fixed, it's important to hang on to the paperwork that certifies the repair was complete. Since the value of the home depends on the repair, this could become necessary if the homeowner ever decides to sell.
Selling? Work With a Real Estate Professional
If you're a homeowner who would like to sell your Georgetown TX home that has had foundation damage in the past, work with an experienced real estate professional. Your real estate professional will be able to talk to you to let you know whether your previous foundation problems should be disclosed, and if so, the best way to make that disclosure.