Resale Homes in Issaquah Highlands in High Demand
Posted by Tony Gilbert on Saturday, August 25, 2012 at 6:55 PM
By Tony Gilbert / August 25, 2012
Comment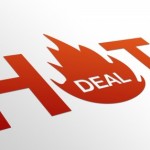 Want a Home in the Issaquah Highlands? Get in Line...
The Issaquah Highlands have always been incredibly popular, and this summer, the pace of the housing market in the Issaquah Highlands shows no signs of slowing down. Resale home inventory continues to be exceptionally tight, with only one, to two months worth of inventory - though in the lower price ranges, homes are selling in a matter of days. And, for the first time in 3 years, the number of pending listings was actually HIGHER than the number of homes for sale!
So... What Does This Mean? Well... in short, for buyers it means making decisions quickly. No one likes to feel pressured - and we certainly get that. However, with such limited inventory, particularly in the lower price ranges, if the home matches most of their search criteria, buyers really have little choice but to make their decisions with hours (or less) of seeing a home. Otherwise, they risk losing the home to another buyer.
Homes For Sale Down, Pendings Up
In the chart below (for detached single-family new homes only), the demand for pre-owned homes in the Issaquah Highlands is pretty clear - the resale home inventory is being absorbed very quickly. Compared to July of 2011, the number of homes for sale has dropped by 63%, the number of homes sold increased by 20%. If we compare the same 90-day period to 2011, from May through June, the average number of homes for sale each month dropped by 61%, average new listings down by 24%, and the average number of homes sold was up by 56%.

 Prices Rise Compared to 2011 - Pricing Pressures Remain
Comparing the previous 90-day period to the same period in 2011, sold home prices have increased by 7.6%, and asking prices have increased 16.6%. (However, the current asking prices are being heavily influenced by a few luxury homes over 1 million.) While prices have increased overall, it is clear that pricing pressures remain, as the average sold price has actually dropped during the past 90 days. While it's only a 30 day period, it's also worth noting that sold prices for July are actually lower by almost 5%, compared to July of 2011.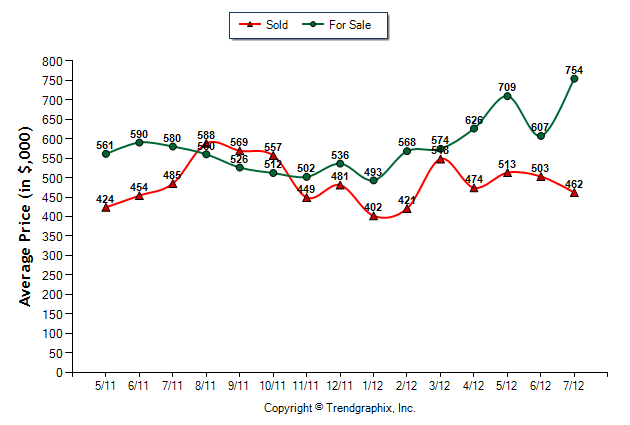 While sellers in the Issaquah Highlands obviously want to capitalize on the current "seller's market," I can assure you that buyers remain VERY price conscious. This is due to the average buyer's mentality during the past 3 years... many are absolutely set on getting a "good deal" and are reluctant to meet an asking price which is much (if at all) higher than other comparable sales. If a comparable home for sale has a lower price, the home with the higher price is only serving to make the other home look like a good deal - quite often, regardless of the finish-out quality or amenities. So... it's STILL all about "price, price, price."
While sellers want to get "top dollar," they are understandably nervous about scaring off buyers by pushing the limits on their asking price. Thus... prices are slow to rise. In my opinion, this is a good thing for the market. Contrary to some beliefs, it is NOT healthy in any real estate market for prices to increase too quickly.
Pricing Your Home For Sale - Be Conservative
When pricing your Issaquah Highlands home for sale, be sure to review all comparable information with your real estate agent. At this time, due to the obvious pricing pressures, we recommend sticking to a conservative approach with pricing - meaning, don't price higher than comparable sales. By overpricing by only 2%-3%, you may increase your time on the market and end up reducing the price anyway. Rather than pricing compared to other homes currently on the market, for the quickest sale, the best strategy is to price your home similar to the upper 20% of other comparable homes which have sold in the previous 90 days. This of course assumes the home has been properly prepared for sale, and will be marketed effectively.
For more information about homes
available in Issaquah, or to schedule showings for any other new or resale homes in the Issaquah Highlands community, please call 425-677-5603 - or search
Issaquah Highlands homes for sale
now.
Related Links