Room-By-Room Home Lighting Guide
Posted by Danny Evatt on Wednesday, February 19, 2020 at 2:03 PM
By Danny Evatt / February 19, 2020
Comment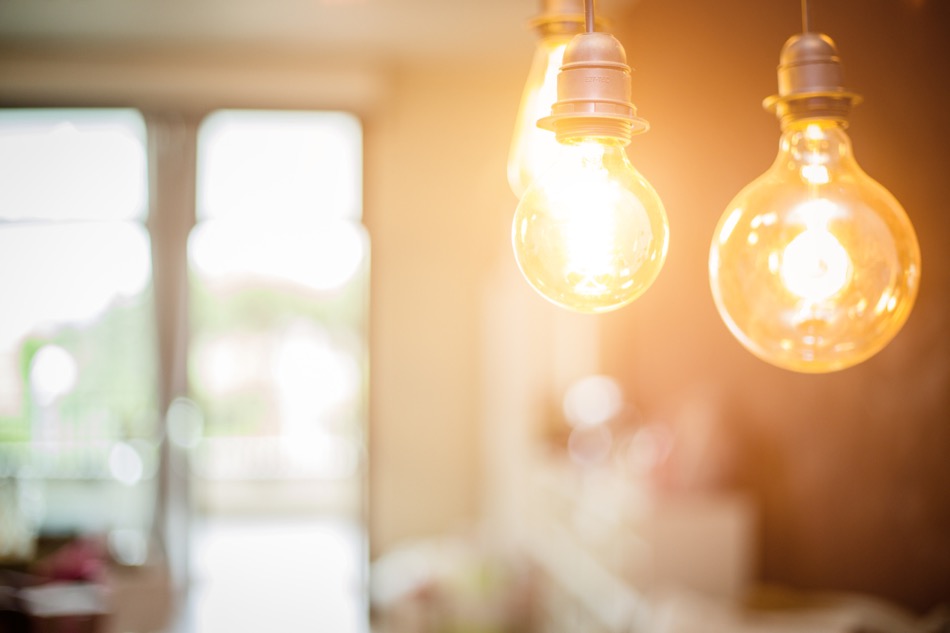 Getting the light right in your home can be more challenging than at first glance. This is especially true if you aren't familiar with the amount of various lighting products available. Like most aspects of home decorating and improvement, the more you know, the more likely you are to be successful. And great lighting always helps sell a home. Here are some general tips followed by a room by room lighting guide
Forms of Lighting
There are three basic forms of lighting. They include:
Ambient Lighting. This is the lighting that is generally used to light up a room for safe maneuverability.
Accent lighting. This is lighting that focuses on a particular point in a room like a painting, fireplace or recessed area.
Task lighting. Task lighting focuses on a certain area to help facilitate a task like cooking, working at a desk or sewing.
It is good to keep in mind that each of these forms of lighting adds a "layer" and texture to a room and in most cases, the more layers, the better.
Living Room
As one of the larger and most used spaces in a home, living areas offer both lighting challenges and opportunities. Track and recessed lighting are useful to provide for general lighting while table lamps and floor lamps can help illuminate dark corners. A combination floor/table lamp can be a good lighting solution next to a chair where a small table surface may come in handy. Add accent lighting if a living area has a dominant feature like a fireplace. Standing plant or large piece of artwork that you would like to place a focus on. Large indoor plants can also be woven with a strand or strands of mini-led lights to provide additional flair.
Bedrooms
Most bedrooms have permanent lighting in the center of the ceiling. If that is not the case, lighting can usually be accommodated sufficiently with lamps on the nightstands or by installing pendant lamps above nightstands. Bedrooms are good locations to install light dimmers to better set a mood.
Kitchen
Effective kitchen lighting makes it easy to work, eat and talk in the kitchen and enjoy the room for the hub it often becomes for your home. When you are a good cook, the right lighting can make cooking simple. You will want to have bright lighting above work spaces, and softer lighting to create a comfortable living space.
Some homeowners use recessed lighting in the kitchen that is on a dimmer switch, making it easier to adjust the lighting as needed. Kitchen lighting should be bright for days that are dark and gloomy, but also offer opportunities to create a more intimate space with softer light. Kitchen lighting can make a kitchen more cheerful and bright.
Because varied tasks take place in a kitchen, it usually can benefit from bright lighting that focuses on specific work areas. Hanging lamps and lighting will work well over a breakfast bar or kitchen island. Countertops can be brightened with recessed lighting. Under cabinet lighting and lighting specifically placed over the sink area can make tasks easier and more convenient.
Dining Area
Most dining room lighting issues can be easily resolved with a pendant or hanging lamp over the dining room table. In a formal dining room where rich wood furniture is featured a fancier, elegant chandelier may be appropriate.
Bathrooms
One of the keys to bathroom lighting is making sure it helps provide a safe environment. Bathroom lighting can be recessed, placed strategically around or above the mirrors and above tubs and showers. Explore modern LED lighting options that can be discretely placed below base vanity cabinets or along baseboards. This lighting can be motion or darkness activated and be extremely valuable for nighttime restroom breaks.
Hallway/Entranceway
Depending on ceiling height, entranceways can be a perfect spot for a more dramatic pendant light or chandelier. If the width of a hall allows, a small lamp on a thin side table can add a nice touch.
Explore Your Options
Your Cedar Park home improvement store has a surprising amount of lighting options available for your home. Choose fixtures based on your personal tastes and style. Try different bulb colors and types that offer everything from a cooler, softer look to a sharp bright appearance. There are new filament throwback style LED light bulbs and modern switches and dimmers that allow you to control the mood. Get the right light in your home and enjoy the process!