Round Rock Becomes a Focal Point of Central Texas Growth
Posted by Danny Evatt on Thursday, October 17, 2019 at 9:17 AM
By Danny Evatt / October 17, 2019
Comment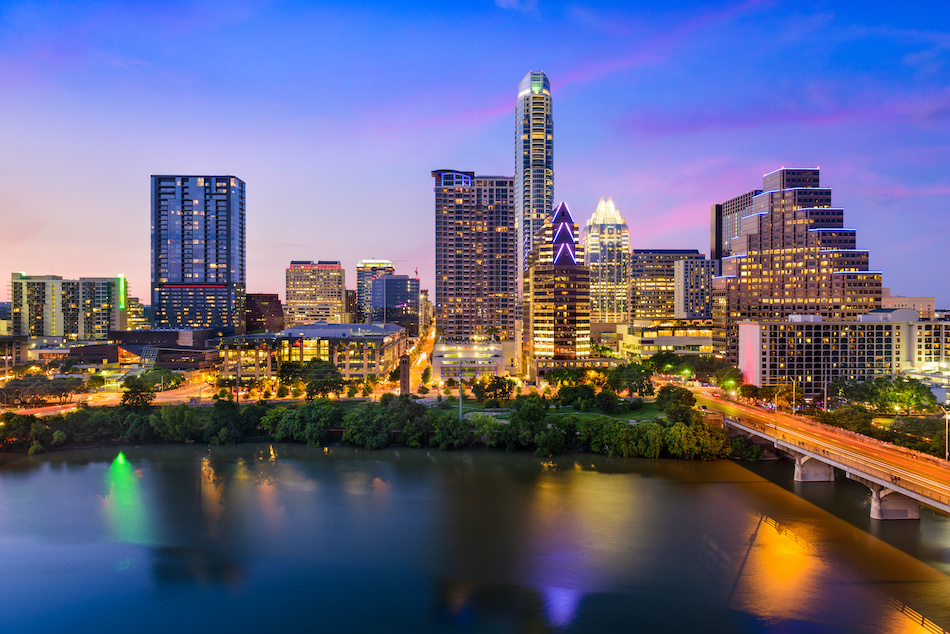 Round Rock started off as a small village, opening its first blacksmith shop in 1848 and the first post office in 1851. The town grew slowly at first, topping out at between 1,000 and 1,400 people between 1900 and 1960. Then, as Austin started to expand, so too did Round Rock, ballooning to a population of 11,812 by 1980.
The 1980s saw an influx of tech sector businesses in Round Rock, including PC giant Dell. The once-small village never looked back. Today, with a population of 128,739 and growing, Round Rock tops many national charts and it is now one of the fastest growing communities in the United States. As such, it has become the nexus of growth in Central Texas. Let's delve deeper into the drivers behind this unprecedented growth.
An Ever-Growing Population
According to U.S. census data, Round Rock's population grew by 28% between 2010 and 2018. That's an increase of roughly 28,000 people. The year between 2015 and 2016 alone saw a 4.2% spike in population.
This ranks Round Rock as the 10th fastest growing city nationally. Round Rock has also been ranked as the number one best place to live by U.S. News and World Reports and the number three best place to start a family by LendEDU, among other accolades. With these rankings in mind, it is no small wonder that Round Rock is growing so quickly.
Right now, median listing price for Round Rock, TX homes is $310,000. That is one key driver for Round Rock's growth. Homes are affordable for new residents, but with prices rising close to .8% between 2018 and 2019, it is also a lucrative market for housing developers as they are expected to increase by 3% in 2020..
Great Jobs Attracting a Diverse Workforce
Another reason why the Round Rock real estate market is growing rapidly is the availability of a wide range of good jobs. This trend started with Dell back in the 1980s and today, the city features numerous businesses of all sizes and varieties. Pharmaceutical company Insys Therapeutics, for example, already had a large presence in Round Rock and recently announced that they would be investing $24 million in an expansion to one of their facilities—which of course, means more jobs for local residents.
This trend promises to continue as Round Rock, TX welcomes new businesses in the near future, bringing a major influx of jobs to the community in the next few years. One major project includes the construction of The District, 65 acres of land north of Greenlawn Blvd. and south of SH 45. This mixed-use development is set to add retail, hospitality, office space, and residential spaces to Round Rock.
Set to open in November 2020 is the Kalahari Resorts & Conventions which will boast a 200,000 square-foot convention center, a 223,000 square-foot indoor water park and an 80,000 square-foot theme park. Another anticipated addition is the 7,000 person capacity Nutty Brown Café & Ampitheatre music venue replete with a two-story restaurant and bar.
All of these facts make it easy to see why Round Rock is expanding at such a rapid pace. This expansion is so large that not only is Round Rock listed as one of the fastest growing cities in America, but it has also become the centerpiece of the Central Texas economy.