Seattle Home Buyers: Writing a Low Ball Offer? Think Again!
Posted by Tony Gilbert on Monday, February 4, 2013 at 10:23 AM
By Tony Gilbert / February 4, 2013
Comment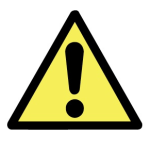 Looking to buy a home in Seattle?
You'll likely to find that some of the rules of the home buying game seem to have shifted, and not always in your favor.  The days of multiple bids and offers over asking price are back in earnest (depending on the area) - particularly in Seattle, Bellevue and other parts of Seattle's Eastside.
If you are weighing the advantages of buying a house in the Seattle area before interest rates rise, and as prices continue to increase, it's best to avoid the strategies that virtually never work. Don't feel left out in the cold - avoid these frustrating and potential costly home-buying mistakes.
Just Say No! to Blanket Low-Ball Offers
A "low ball offer" is one written significantly below the market value of a home - not the asking price. If a homeowner's asking price is unrealistic and inflated, then of course, the initial offer may be significantly less than the asking price. With this said, running around writing up a series of low-ball offers on reasonably-priced homes is a surefire way to get yourself ignored, or worse, miss out on an otherwise great property. And, it's likely you'll run through a several real estate agents in the process - which won't work in your favor either.
A better approach? Work with a knowledgeable agent whose expertise in area neighborhoods will allow you to check on the most recent comps, then write a serious offer. Even sellers who may be in a bit of a tight spot financially, or experiencing personal hardships, are likely very aware of their advantage in the current market. Thus, by placing low-ball offers, you're only hurting yourself - and, you'll continue to miss-out on potential opportunities as prices continue to climb.
Dismissing Imperfect Properties
The degree of your success in buying a house can depend on starting out with a reality check: only very rarely is a property totally perfect for you and priced absolutely right. The most common "imperfections" are usually cosmetic and easily repaired or replaced - these  include paint colors, worn carpet, out-dated lighting fixtures and neglected landscaping. In fact, if one is hunting for a "good deal," the ugly-duckling home may in fact be an opportunity in disguise.
Highest and Best Offers - Knowing Your Limits
Unfortunately, a common strategy in a "seller's market" is to purposefully set a low asking price, with the intent of creating a "bidding war." (A very risky proposition, which we do NOT recommend to most sellers.)  If you find yourself in a multiple-offer situation, be prepared to submit your highest and best offer first -- you may not have another shot. With this said, if you are looking in a "hot" area, don't be upset if your offer isn't chosen. It's all too easy to get caught up in the fever of a multiple-offer situation - and letting the emotions control you can be costly. When house-hunting in a hot market, know your limits first! Don't allow the crazy atmosphere to take you too far beyond your comfort zone.
This changing and challenging market doesn't necessarily mean we are headed into the kind of fever-induced 'bubble' we saw in the mid- 2000's. But for those seeking a deal and waiting for the bottom of the market before buying a home, the Seattle market isn't waiting - and the "bottom" has already passed. 2013 is clearly the time to jump in!
Related Links