Selecting Home Insurance? How to Pick the Best Policy For Your Home
Posted by Danny Evatt on Thursday, November 21, 2019 at 7:44 AM
By Danny Evatt / November 21, 2019
Comment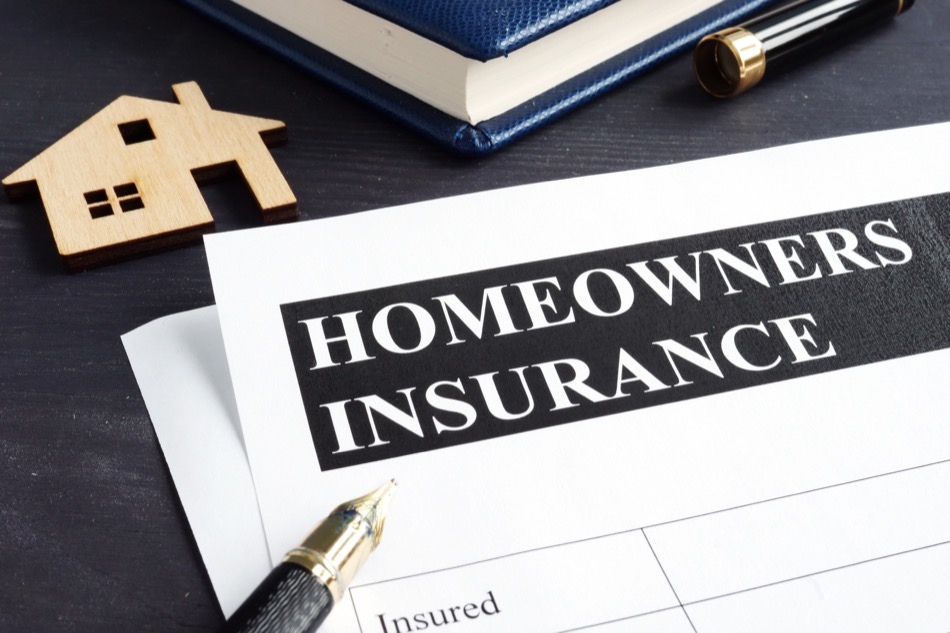 Home insurance is a requirement if you're going to get a conventional mortgage when you buy your home. The home insurance you choose can have a big impact on how quickly you're able to recover from a disaster like a wildfire or a tornado.
Knowing how to pick the best home insurance is important. If you're in the middle of the home buying process and are trying to decide what kind of home insurance to choose, these tips can help.
For informational purposes only. Always consult with a qualified insurance broker or financial advisor before proceeding with any real estate transaction.
Shop Around
Rates can vary a lot from one insurer to another, so the first thing a home buyer who needs insurance should do is contact several different insurance companies for quotes. To get a quote, the buyer will need some basic information about the house. The insurance company may ask questions such as:
How big is the house?
How many bedrooms does the home have?
Does the home have a fuse box or a circuit breaker box?
When was the house built?
How many square feet is the house?
Much of this information will be included in the home-buying contract. What the home buyer doesn't know will need to be found out before the insurance can be obtained. The buyer can work with their real estate agent to find out the information.
Read the Policy
Before paying for a policy, it's important to read the information in the policy. The policy will likely come with a summary homeowners insurance sheet that will give quick facts that can help the buyer compare one policy to another. Most buyers do not read the entire policy until they've already decided which company and policy is likely the best choice.
Ask Questions
Asking questions can help the home buyer decide whether the policy they're considering is right for them. Common questions that the buyer may ask include:
What doesn't the policy cover?
What's the homeowner's insurance deductible?
What happens during the claims process?
Does the policy cover cash value or replacement costs?
Answers to many of these questions will be covered in the policy, but policies can be confusing. Asking questions may bring clarity to some of these issues.
Having Trouble? You Have Options
Some homes are difficult to insure, for a variety of reasons. A common problem is obtaining home insurance to protect your home in high-risk areas. Buyers who are having a hard time finding an insurance company have many resources they can turn to for help.
Check with the current owners of the home. Likely, they have an insurance company they can recommend.
Talk to neighbors. Get referrals from neighbors who have likely struggled with the same issues.
Talk to your auto insurance company. Sometimes insurance agents will make referrals to loyal customers.
Insurance Policy Add-Ons to Consider Based On Your Area
Don't forget important add-ons. The location of your home in your community, and the town you live in have an impact on the way your home should be insured. If you are in a flood zone, or one that could be considered a flood zone, you'll need flood insurance. This add-on is a good idea if you live near a retention basin, water feature, or in a lower-lying part of the neighborhood. If your area regularly experiences storms with high force winds, then a wind policy can give you peace of mind about any damage an arriving storm can bring. Hurricanes and tornadoes tend to get the headlines, but any powerful storm could damage your home; wind insurance gives you extra peace of mind for a minimal annual cost. Additional policies for earthquakes and other natural disasters in your area should also be considered depending on your situation.
Check With Your State Regulatory Agency
Insurance and insurance agents are state-regulated. Round Rock new home buyers trying to choose an insurance company or an insurance agent can check with their state regulatory agency to find out if there are any known issues with the insurance agent and/or company they're thinking about using. This can help the buyer choose between multiple companies if the buyer is having a hard time choosing between two or three.
If you're a home buyer who is going to purchase homeowners insurance, talk to your real estate professional. Your real estate agent can give you pointers if you need assistance.
For informational purposes only. Always consult with a financial advisor before proceeding with any real estate transaction.