Tips for Selling a Home When You Own Pets
Posted by Danny Evatt on Tuesday, January 28, 2020 at 10:41 AM
By Danny Evatt / January 28, 2020
Comment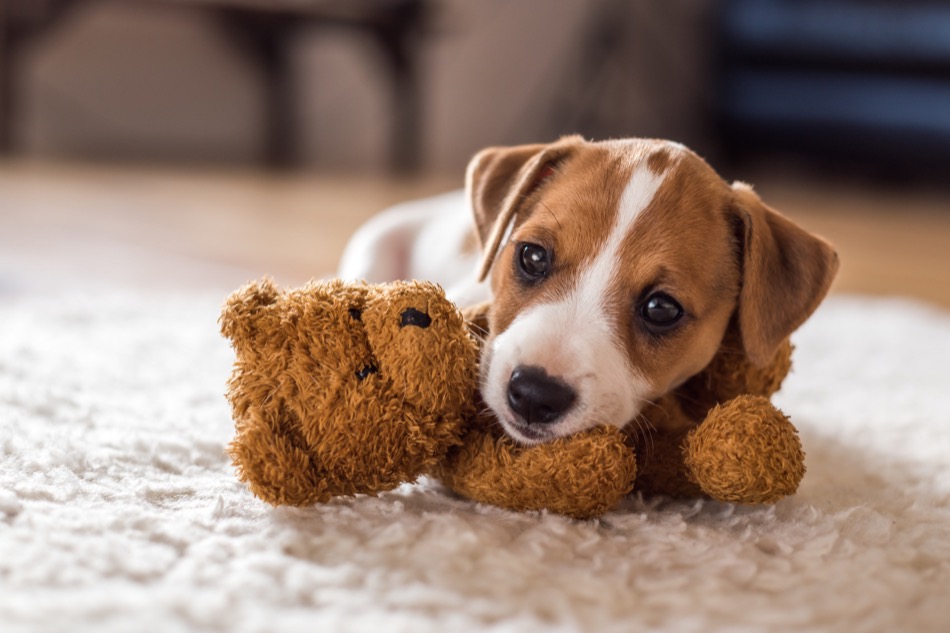 Many animal lovers would say that a home isn't complete without having some kind of pet as a member of the household. Most often we find cats or dogs to be popular choices, and sometimes there are several of them!
While pets can bring much excitement and enjoyment to a home, they can sometimes make the home selling process a little more difficult. So what is the most effective way to market your home when you have pets? Believe it or not, it's rather easy to play up the benefits and overcome the challenges. If it's a good time to sell your home, your pets shouldn't deter you from listing!
Emphasizing The Pet Positive Aspects to Other Pet Owners
Many potential home buyers have pets of their own, or plan on becoming pet owners in the future, meaning featuring pet-friendly benefits can actually help with closing the sale.
When people view your home, they try to imagine themselves living in it, and if they have pets they want to be able to picture a place for them too. Be sure to mention that there's a dog park just down the street if that's true for your home, or make an effort to display the large fenced backyard that's perfect for dogs of all sizes.
Some homes have very specific sections built into the floor plan including little nooks for pet beds or stairs to help older animals get up into the bed. Many homeowners also create feeding stations in the garage or build perches for their cats.
Overcoming Potential Pet Drawbacks
Depending on the number of pets and how long they've been in the home, there's a good chance that some damage needs to be repaired before selling. Thankfully, there are easy solutions to this problem that will allow your home to shine in no time.
Improve Landscaping Affected By Your Pets
Assess the outside areas of the home where pets tend to spend time unsupervised. There might be holes dug in the ground or evidence of chewing on decks. With a careful eye and just a little bit of time, these cosmetic issues can be fixed with minimal cost and effort.
Address Pests That Affect Your Pets
If your pets have fleas, it's probable that your furniture, and more importantly your carpet, will have the same problem. Consider hiring a professional to come to the home and deep clean the carpet and furniture to make sure the bugs are gone. While fleas are small, it would be embarrassing if a potential buyer were to notice them during a showing.
Perhaps the number one challenge to overcome is pet odors in the home. Many times homeowners are used to the smells because they are around them all of the time, but when someone walks into the home for the first time, they don't want to smell evidence of cats or dogs. These odors can usually be removed pretty easily with spot cleaning, but more set-in stains might call for a replacement of that area.
Airing out the home whenever possible for extended periods of time can keep everything smelling fresh as well.
To start, remove any pet hair from the carpet and upholstery. Use a carpet rake to remove pet hair, and a vacuum to clean all surfaces. Deodorize the carpet. To do this, sprinkle the carpet with baking soda to absorb any odors. Leave the baking soda on overnight, then vacuum the next day. Once the home has been fully cleaned, limit the areas where your pet is allowed. This makes it easier to clean before buyers come to see the property.
Pet odors can ward away home buyers, especially buyers who are allergic to pet dander. You can prevent this from happening by deep cleaning your house before a buyer ever comes to see it.
Repair Pet Damage
Pets can damage homes easily. Between scratches on hardwood and chewed holes in the carpet, pets can cause hundreds or thousands of dollars in damage to any property. Homebuyers who see this kind of damage may make lower offers, so it's important to repair any of that damage before listing a house for sale.
Replace damaged carpeting
Paint walls with scratches
Put away furniture with pet scratches
Clean up stains from pet urine
Keep Pets Out of the House When Showing Your Home
Pets can be a distraction during home showings, and may even frighten some home buyers and their children. If you're holding a home showing, make arrangements to send your pet elsewhere for the event. During short showings, taking your pet for a walk may be enough. If the showing is going to be longer, take your pet to a friend's or relative's house.
Don't leave your pet in the backyard for the showing. Your pet may prevent a buyer from looking at your outside space, which could lead to fewer offers.
Selling Your Home Shouldn't Be Hard
Even if you've had pets in your home for 30 years, they don't have to be a deterrent to selling. Try to emphasize the pet-friendly features of the home and take just a little time for some repairs before the home hits the market, and have fun looking for your new home! For more ideas on how to prepare your home for sale, speak with a reputable real estate agent.