Selling an Austin Home: How to Get Top Dollar for Your Property
Posted by Danny Evatt on Thursday, February 6, 2020 at 10:03 AM
By Danny Evatt / February 6, 2020
Comment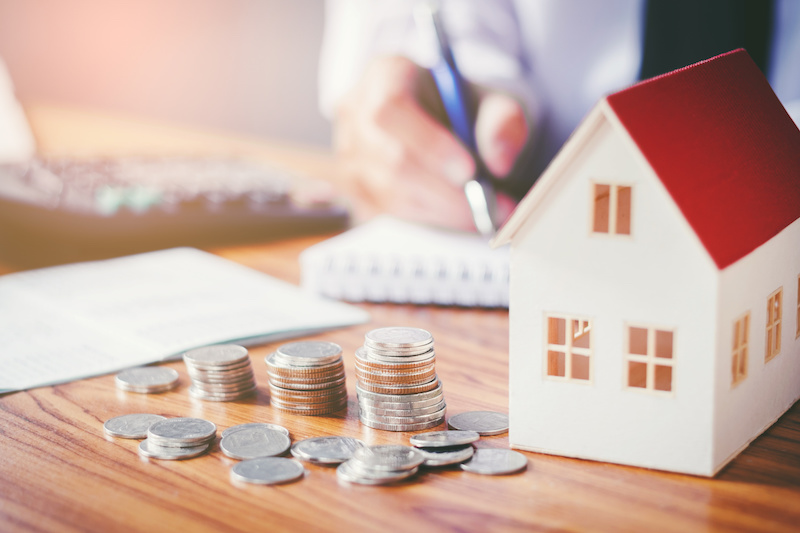 Real estate has long been heralded as one of the best investments to make, and it's one of the largest financial assets that many people have. Home sellers in Austin don't just want to sell – they want to sell high. The goal of most real estate transactions is to earn the most significant return possible while also securing a new home that fits your needs and desires.
The current market conditions in Austin are pretty much ideal for sellers. The average listing price is around $588,000, and home values have risen steadily over the last several months. Inventory is not as low as it is in other parts of the country, but there's an influx of buyers heading to the city for the powerful, high-paying tech jobs that are available. This means that move-in ready property is in high demand, and these buyers are willing to pay more to get what they want. And this isn't just for properties within the city – real estate markets such as Georgetown are feeling the effects as well.
So what's the best way to cash in on this hot real estate market? Well, how you prepare your home for the market makes a big difference. Here's a few tips to help you get top-dollar for your Austin property.
For informational purposes only. Always consult with a licensed real estate professional before proceeding with any real estate transaction.
Update Rather than Renovate
It's true what they say, kitchens and bathrooms are the most valuable rooms in your house. However, if you haven't done a big renovation in the last few years, you may not feel up to the challenge right before listing. Don't worry, you can still refresh these important rooms to improve your value without breaking the bank. Replace old light fixtures with new ones that align with current trends. Paint or stain your cabinets. Add a fresh coat of paint to the walls. These simple home improvement projects can have a big impact on your listing price.
Improve Your Home's Curb Appeal
First impressions are everything and that goes double when selling a home. As homebuyers pull up to the property, their first impression of the place colors the rest of the visit. If they do not feel good about how it looks outside, they may easily find faults inside and leave without a second glance.
To improve the curb appeal, all you have to do is:
Trim trees, bushes, and other vegetation
Put planters full of flowers on the porch
Replace or paint the front door
Improve the porch and garage lighting
Replace the mailbox with a new model
Pressure wash the porch and walkways
Clean or paint the home's exterior surfaces
Wash all the windows inside and out
Upon taking these steps, the home will look beautiful from the curb, enticing homebuyers to come take a look. Then, they will have a positive outlook of the home and have an easier time envisioning themselves in that space.
Prioritize Maintenance
Take care of those pesky maintenance projects. Most of them are quick fixes, and they can help you avoid irritating negotiations after a home inspection. Buyers will be impressed by a well-maintained home, and they are often willing to pay more to get into a home that won't require a bunch of work after they move into it.
Know the Power of Clean
Sellers need to do more than an easy surface clean before listing. Investing your time or resources into a thorough deep cleaning is well worth the effort. It's hard to get great offers if a home isn't spotless—and remember that many buyers are extremely sensitive to smells. Neutralize any lingering odors prior to listing.
Minimize Your Own Presence
It's time to turn your home back into a house. Remove personal belongings such as picture frames and mementos. Sellers need to allow buyers to envision themselves living in the home, and it's near impossible to do that when the previous owner's presence is so strong.
Repurpose Unique Spaces
Show off just how useful the layout of your home can be. Rather than using that breakfast nook as a storage space for all your odds and ends, set up a bistro table there. Turn an old den into an office or a library. Broadcast the potential of your property to increase the price tag you put on it.
Properly preparing your home for the market will not only increase the value of the property, but it also will boost the marketability of your home. In today's digital world, buyers are exploring every aspect of a home before they ever set foot in it. Not only does your house have to look pristine for a showing, it also has to look Pinterest-worthy for your digital listing. To learn more about selling your home in the current Austin market, contact our local real estate team today.
For informational purposes only. Always consult with a licensed real estate professional before proceeding with any real estate transaction.