Selling In a Buyer's Market: A Guide for Homeowners
Posted by Danny Evatt on Tuesday, November 5, 2019 at 9:29 AM
By Danny Evatt / November 5, 2019
Comment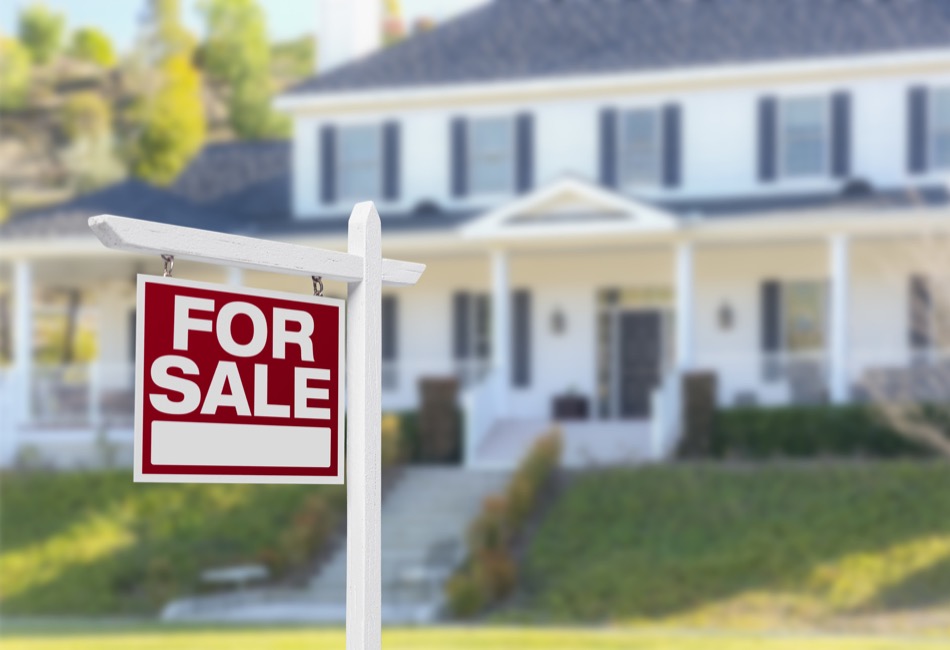 Selling in a buyer's market can be a challenge. Homeowners who want the best home selling experience possible must price their home competitively, stage the property, and work with a real estate professional. If you're a home seller who is trying to sell your property in a buyer's market, here's what you need to know.
Beautify Your Property
Before listing their property for sale, most sellers find it's very helpful to beautify their property. This could include better home landscaping. But this beautification inside the home is often called staging. Staging is especially important when selling in a buyer's market.
Make Repairs
A poorly maintained property is less attractive than a property that has been well maintained. One of the ways that sellers can signal to buyers that a house has been properly cared for is by making the small repairs that may have built up over time. For example, during the staging process, the homeowner might fix a hole in the wall, repair a broken cabinet door, and repair a broken lock on the back door. None of these repairs are big or expensive to make, but home buyers who notice deferred maintenance may make a lower offer. Making these repairs can prevent this from happening.
Add Decorative Touches
Good decor makes a home interior look welcoming, inviting and well maintained. Although some homeowners will go to great lengths to redecorate before selling their home, this may not be necessary. Often, adding a few small decorative touches to each room can help. For example, in the living room, the homeowner may buy a new throw blanket to place over the arm of the couch, a piece of art to place over the mantel and some candles to place on the coffee table. These little decorative pieces can make a big difference in the look and feel of an already well-maintained home.
Repaint as Needed
A fresh, clean coat of paint can vastly improve the appearance of a room. Neutral colors like cream, gray and beige usually have the most appeal for home buyers. Repainting can be especially helpful if the home was previously painted in bright, bold colors that may not appeal to all buyers.
Clean Everything
Cleaning is a critical part of the home staging process. A home that has not been cleaned well may seem poorly maintained to buyers. Before each home showing, sellers can make the best impression on buyers by cleaning their house from top to bottom. As a part of the cleaning process, many sellers must also de-clutter. Decluttering can lighten and brighten a room, making the home seem more spacious and attractive.
Use Smart Marketing Strategies to Drive Interest to the Home
In a buyer's market, homebuyers have their choice of exceptional properties, many of which listed well below market value. This makes it difficult for sellers to drum up enough interest to even get a single bid, much less several to consider.
To overcome that problem, they must use smart marketing strategies, such as:
Creating interesting flyers for distribution online and in person
Bringing flyers to restaurants and other neighborhood businesses
Making video walkthrough tours and sharing them on social media
Holding open house events that make buyers feel welcome
Sellers can also sweeten the pot by allowing room for negotiations. Buyers love to get a great deal, so that will pique their interest as they look at the property.
Price Your Home Properly
Establishing a good price is an important part of any home sale, but it's especially important when selling in a buyer's market. Usually, an experienced real estate professional will know how to price the home. Sometimes home sellers against the advice of the real estate professional by setting the price higher or lower than the recommended amount. This mistake can draw out the sale process and can lead to lost profits.
Give Concessions
Giving concessions is another way for Leander home sellers to draw in buyers. Different sellers may ask for different concessions. For example, it's common for buyers to request the seller to pay closing costs. Sellers who draw the line at concessions like this one may find it difficult to sell their home quickly. The longer the home sits on the market, the harder it becomes to sell. Giving in to this concession when it's requested is often a smart move under these market conditions.
Work with a Professional
One of the best things that a homeowner can do when trying to sell their home in a buyer's market is to work with a knowledgeable real estate professional. A good real estate professional will have negotiating skills and will know what buyers expect in a competitive market.