Selling Your Vacation Home? What You Need To Know
Posted by Danny Evatt on Tuesday, December 3, 2019 at 10:04 AM
By Danny Evatt / December 3, 2019
Comment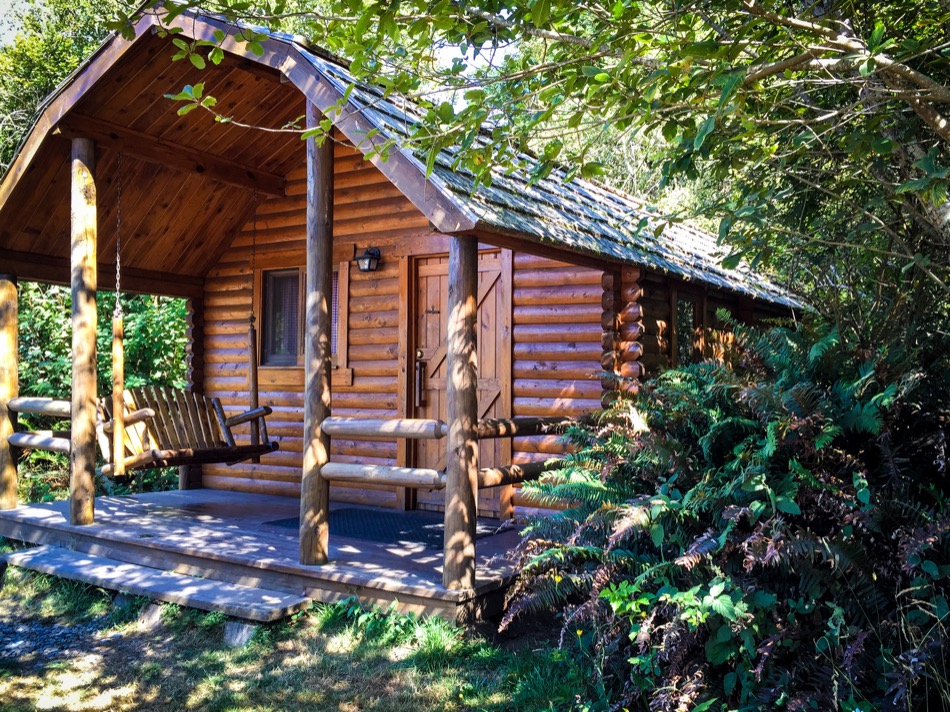 Selling a vacation home is far different from selling a primary residence. If you're a home owner who would like to sell your vacation home, here's what you need to know about the tax implications and other details of selling a vacation property.
For informational purposes only. Always consult with a licensed real estate professional before proceeding with any real estate transaction.
Tax Implications Selling a Vacation Home
Homeowners who sell their vacation homes must give consideration to capital gains tax. A capital gains tax is a 20% tax on the profits that home owners make when they sell their vacation home.
This is different from selling a primary residence because homeowners who sell their primary residence are allowed to make a profit as high as $250,000 (or $500,000 if the owner is married) without paying capital gains taxes.
There are some ways to reduce the amount of money that the seller must pay in capital gains when selling a vacation home. Sellers are allowed to write off home improvements. In addition, homeowners get a reduction for every year that they lived in the property, as long as they lived in the property for at least two years.
Logistical Differences Selling a Vacation Home and Primary Residence
In addition to the tax differences between a vacation home and primary residence, there are other ways that selling a vacation home is different from selling a primary residence. For example, vacation homes are often sold with furniture, because often home owners with second homes have nowhere to put an entire second home worth of furniture after the house sells.
Homeowners of vacation properties are also very dependent on their real estate agent to help them throughout the home selling process. Home owners often live far from their vacation homes, making it difficult for them to be present for various stages of the sale process. Homeowners often rely on their real estate agent to facilitate steps like the home inspection and viewings.
Staging a Vacation Home
Staging a vacation home is often different from staging a primary residence. Typically, home buyers seeking a vacation property are looking for a relaxing environment where they can enjoy themselves. Staging the vacation property usually consists of creating a relaxing and peaceful environment with natural beauty.
Often, homeowners will create areas of the house that are specifically set up to facilitate relaxation. Chairs on the back deck, a throw blanket on a couch and a rocking chair on a front porch are all the type of details that can help home buyers imagine themselves enjoying the house.
How to Market Your Vacation Home for Sale
When it comes to marketing a vacation home for sale, the process is not much different from the one used for a permanent residence. As with other real estate, the first step is paying close attention to curb appeal. Focus on cleaning up the porch, walkways, and other exterior surfaces before moving on to improvements.
Then, fix up the:
Garden spaces
Lawn
Lighting
Mailbox
Driveway
Make sure to wash the windows, inside and out, as well for good measure.
Beyond that, remember that timing is everything when selling a vacation home. Try to list the property during the travel season for those looking to invest in a top spot to spend their days off.
Put up ads online on all the leading vacation real estate sites and print detailed flyers to pass out across the community. Share the flyers with travel agents, restaurants, and other neighborhood businesses to spread the word about the property hitting the market. If the vacation home was used as a rental in the past, let prior tenants know it is up for sale in case they are interested in owning it.
Pricing a Vacation Home
The value of a vacation home depends on a variety of factors including proximity to various attractions, beauty surrounding the home, amenities on the property and the price of comparable homes in the area. Pricing a vacation home can be difficult for homeowners, so many rely on their real estate professionals to help.
Some factors that can reduce the value of a vacation home include:
Remoteness. Vacation homes that are very far from businesses and services may appeal less to potential buyers.
Accessibility. Properties that are difficult to access are often more difficult to purchase, and thus are often worth less.
Ability to rent the home. Often people buy vacation properties to turn them into potential rentals; properties that are difficult to rent may not sell for as much money.
Contact a Real Estate Agent for More Information
If you're a homeowner with a vacation property, you should have an understanding of the Cedar Park home selling process. Knowing the difference between selling a vacation property and a primary residence can help you make smart decisions throughout the sale process. To find out more, contact a real estate professional today.
For informational purposes only. Always consult with a licensed real estate professional before proceeding with any real estate transaction.