Shortage of Issaquah Condo Inventory Causes Highest Prices in 4 Years
Posted by Tony Gilbert on Friday, January 24, 2014 at 3:31 PM
By Tony Gilbert / January 24, 2014
Comment
Looking to sell or buy a condo in Issaquah this spring? The market has changed! Gone are the days where buyers had oodles to choose from. So buyers take note... it's no longer a matter of getting a "good deal" per se - but more a case of being in the right place at the right time, as you'll likely be competing with other buyers.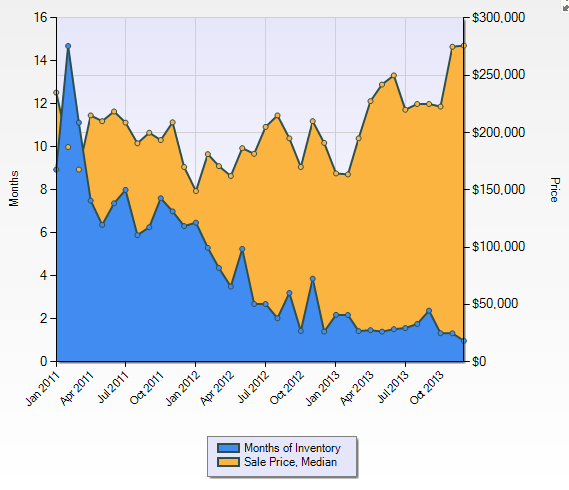 For sellers, the early to mid spring of 2014 appears to be an ideal time to list. The Issaquah condo market has recovered well, and will likely continue to do so. Should you wait to sell? Well, that depends on your personal situation. Keep in mind that interest rates are likely to climb in 2014. So, while you may be able to sell for more later in the year, you will also be paying more in the future for your next home. Thus if you're considering a "move-up" home in Issaquah, the longer you wait, the more you will likely pay for a mortgage - and qualification standards will be tighter.
Condo Prices Continue to Rise Rapidly
With a shortage of inventory, condos in Issaquah continue to sell rapidly. In the month of December 2013, the median sales price for Issaquah condos reached a 4 year high of $276,000 - no doubt influenced by new construction for Polygon and Pulte condos in the Issaquah Highlands. While the median price fluctuates by season, the last time the market saw condo prices this high in Issaquah was December of 2009, at a median of $281,825. 
Inventory Low - But Prices Still Negotiable, For Now
Available condo inventory is also at a multi-year low. Buyers who are looking to purchase this spring will likely need to act very fast. In December, there were only about 3 weeks worth of inventory available. The last time inventory was so low was in the fall of 2005 & spring of 2006.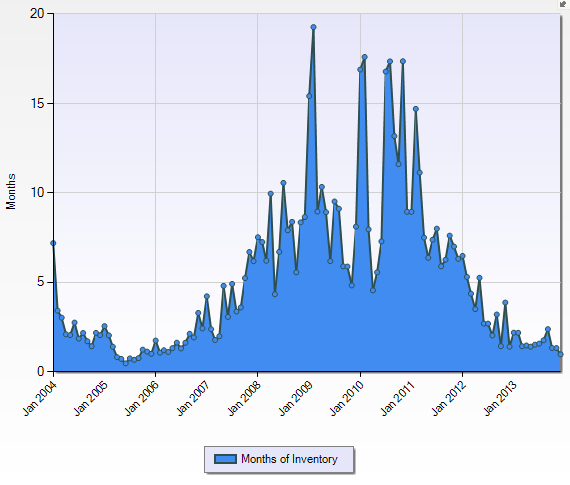 While the "hottest" communities will likely see multiple offers and thus, little negotiation - the average sale to list price ratio has actually dropped from the summer of 2013, when it was over 100%. From October thru December, the condo sale price ratio in Issaquah decreased slightly to 98.8%. While 1.2% isn't anything to get excited over, it does indicate that buyers may find there's perhaps some room for price negotiation - again, with the exception of new construction and multiple offer situations.