Applying for a Mortgage: Top Ten Tips for Home Buyers
Posted by Danny Evatt on Monday, December 23, 2019 at 12:04 PM
By Danny Evatt / December 23, 2019
Comment
Applying for a mortgage to purchase a new home in Georgetown TX these days, while not nearly as difficult in the past few years, still has challenges. While lending standards have loosened up a bit, the housing market has become more difficult for home buyers, with limited inventory and multiple offer situations. As a result, homebuyers quickly discover they MUST be fully prepared when they commit to searching for their next home.
What can you do to ensure your offer will be considered, while also receiving the lowest cost mortgage with the best terms? Below are Top 10 Tips to consider when applying for a mortgage, to help make your next home buying experience more enjoyable - and hopefully result in a winning offer.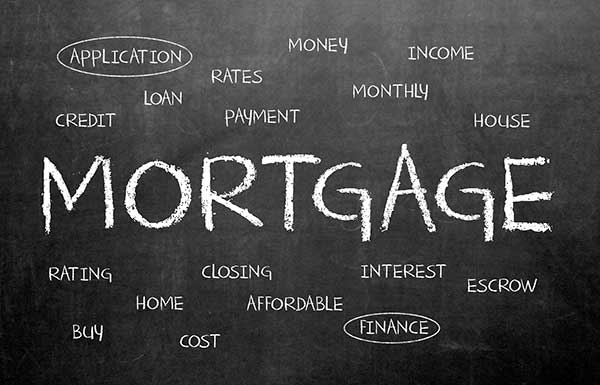 Image Courtesy of GotCredit.com
Pay Your Bills on Time, Every Time
Keep all your bills current and pay on time! Every late payment damages your credit score - in fact, according to the credit bureaus, payment histories are the top factor in credit scores. Your credit score directly impacts the interest rate on your future mortgage loan. The more late payments and delinquencies you have on your credit report, the higher your mortgage interest rate. The higher your interest rate, the higher your monthly mortgage payment.
And the higher your monthly payment, the less home you can afford to purchase. If you do have credit issues, please find a local licensed mortgage originator to assist. Unlike "Big Banks," licensed mortgage professionals are much more likely to help get you on the right track, and be upfront and "direct" about the entire process. Why? Because mortgages are their primary business - and they must work to earn your business.
Save for Down Payment or Closing Costs
Save for closing costs & unforeseen expenses. Saving is always smart - especially when buying a home. Mortgage plans are numerous, and some lenders offer the option of rolling closing costs into your mortgage. However, doing so means you will be paying interest on those costs. Instead, start saving for the fees and mortgage closing costs as soon as possible.
Closing costs frequently run three to six percent of the loan amount depending on in several loan program variables. For example, if you are planning to obtain a $300,000 mortgage, you may need to save $9,000 or more to cover closing costs. Sometimes sellers will provide closing cost assistance as part of the Purchase & Sale Agreement - but know that in a "Seller's Market" that's much more unlikely; and in a multiple offers situation, asking for closing costs could easily cause you to lose the deal.
Pay Off High-Interest Debt When Possible
Payoff credit card debt - but keep accounts open! If you have a significant amount in savings for a down payment and closing costs, good for you! You may want to use some of those funds to pay off your high-interest debt, such as credit cards (but be sure to keep the accounts open). Yes, this will leave you with less for a down payment. However, because mortgage interest is tax-deductible, and your interest rate will likely be lower than what you are paying on those credit cards, you could actually end up saving more.
If you do have credit card debt, but also have savings, be sure to discuss this with your mortgage consultant before paying everything off in case paying off the debt would deplete your down payment savings.
Avoid Making Big Purchases
Don't make large purchases prior to applying for a mortgage. This is a big one - and it trips-up many home buyers, no matter their price range. Making big purchases prior to buying a home is often a mistake - unless one truly has ample savings. Don't take an expensive vacation on your credit cards. Don't finance a new car. Don't buy half a house full of new furniture. This sort of activity serves as a red light for mortgage underwriters. Big purchases take money away from your down payment and closing costs savings. When financed, they also increase your debt-to-income ratio - not a good thing when you want to secure the best credit score and a low mortgage interest rate.
Stay In Your Current Job
Don't quit your job or change careers! As the economy improves, many professionals who previously felt stuck in their jobs are choosing to move to greener pastures. If you are preparing to buy a home, it's best to stay with your current employer. Lenders like to see stability, and the more years you have within the same company, the more stable you appear. You can start a job search after you have closed on your new home. Unless you are moving to a different city, NEVER change jobs before applying for a mortgage.
Fix Mistakes and Negative Marks on Your Credit
Upon applying for a home loan, the lender will immediately pull your credit report and take a look. Any negative marks could weigh heavily against you, making them well worth the time in clearing up. Thankfully, you can fix those issues ahead of time and even look for errors that could stand between you and your ideal mortgage terms.
To do so, send a request to Equifax, TransUnion, and Experian for a free credit report. Compare their findings to your own records and look for errors in their reporting. If you find errors, challenge their findings, providing as much proof as possible.
Also, look for negative marks that you can clear up with a quick payment. As you resolve those issues, your credit score will increase and you will have a better chance at securing a mortgage with your desired terms.
If You Don't Have A Real Estate Agent Find One
Find a local real estate agent today! Real estate agents are invaluable resources when buying a home. Unfortunately, too many homebuyers don't realize why they need their own agent until it's too late (and they become frustrated with the process). A reputable real estate agent can help you narrow down your housing needs, provide you with neighborhood and community details, show you properties for sale, and help you negotiate the best deal when it comes time to buy. A real estate agent may also have mortgage and lender references to provide to you, based on their previous clients' experiences. Looking for, and deciding to purchase a home is fraught with many challenges - any of which could lead to costly mistakes. Don't wait to find an agent! (And we suggest interviewing more than one.)
Determine What You Need in a Home
Separate your housing wants from the needs. What you may want in your new home may differ from what you actually need. Spend some time prioritizing your housing needs before getting serious about buying a home. If you are unable to find homes within your budget that have all your "wants," you may still find one that covers the "needs." Your real estate agent can be an invaluable tool in this process. And remember when discussing, that their constructive advice is meant to be helpful. Despite popular belief, most agents will not knowingly suggest their clients buy a home they cannot comfortably afford.
Be Realistic About What You Can Afford
Decide how much house you can afford. Being realistic about affordability can ultimately save a lot of potential trouble. "Play house" for a few months before mortgage application. If you think you will be comfortable with a $1200 mortgage payment, but you are currently paying $600 per month in rent, start setting aside the difference today. Not only will this allow you will build your down payment savings, but it will give you time to experiencing the real-life effects on your budget. If that $1200 payment eats up too much of your disposable income, you will know you need to choose a less expensive home.
Find a Mortgage Lender You Can Trust
Connect with an experienced lender & mortgage advisor. Your real estate agent is a great source for a referral. He or she likely can help you find a reputable mortgage lender in your area, and possibly even one who specializes in the type of loan you desire (FHA, VA, etc.). You may also wish to consider the lenders at your bank or credit union, especially if you have been with the financial institution for a long time. But be aware that large banks can take longer to process loans, and may not always have the best products available. It's also important to note, that many bank mortgage reps are not licensed (because they're employees). They may not be as experienced, which can obviously impact how smoothly your loan is processed
Get Pre-Approved for a Mortgage
Tip #10 - Always get pre-approved before starting the house hunt. You've heard it once - and you'll hear it again. Before looking at homes, always get pre-approved with a lender to see how much you can afford. A pre-approval differs from a pre-qualification. Whereas a pre-qualification just results in an estimate of the maximum mortgage for which you may qualify, and very often a computer-generated letter, a pre-approval involves actual underwriting steps. Your lender will pull your credit report and verify your debt-to-income ratio, putting you that much closer to locking in an actual loan once you find a prospective home.
Want more information. Read one of our most popular posts... What NOT to do Before Applying for a Mortgage.