Try This, Not That: Home Showing Mistakes to Avoid
Posted by Danny Evatt on Monday, December 16, 2019 at 12:44 PM
By Danny Evatt / December 16, 2019
Comment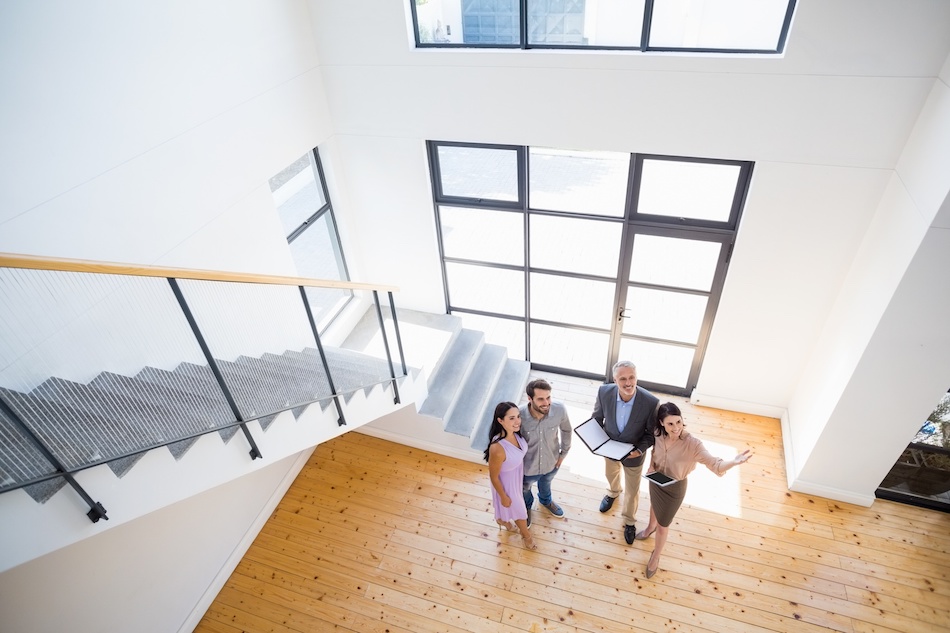 When selling a home, the most important thing the homeowner can do to help their chances of finding the right buyer is to make sure the home gives a great first impression during the showing. However, there are a number of pitfalls that homeowners may accidentally stumble into that they may not realize can be harmful to their home's chances of selling. Here are some of those mistakes and how homeowners can make sure they don't happen.
Stage the Home Instead of Leaving It Empty
Some homeowners think that removing the furniture from a home will help buyers be able to see just the home and not be distracted by any of the possessions inside it. However, removing the furniture from a home can make it difficult for buyers to gauge how large the rooms are because rooms tend to look much smaller than they actually are when they're empty. An empty home can also make it feel cold and uninviting, which can put off buyers as well. However, a staged home shows buyers the potential of the rooms and can give them an idea of how they can decorate it with their own furniture.
Temporarily Relocate Pets Instead of Letting Them Run Free
Pets can be wonderful additions to a home, but unfortunately, not everyone loves pets and a home with pets can be hard to sell. There are many people who are allergic to or afraid of animals, and these people may not appreciate a dog or cat following them through the home as they try to look at it. So instead of letting pets roam, homeowners should instead take the initiative to remove the pets from the home for showings. This can be done by taking the pets to a kennel for a day or by taking them to a friend or neighbor's house for a few hours.
Write an Information Pamphlet Instead of Leaving it Up To Buyers
One of the most helpful things a homeowner can do to help buyers interested in their home is to create a pamphlet containing all the home's important information that all buyers can take with them when they come for a showing. While some homeowners may think this is an optional step because much of the information will be available on the home's online listings, a physical paper can be much more helpful because the buyer won't have to go hunting for it on the internet. Here are some things to include on a pamphlet:
A clear picture
The home's address
The home's age
The home's size in square feet
Yearly taxes
Number or bedrooms and bathrooms
And the list goes on. The home's pamphlet should have all the information a buyer could possibly need to know or want to compare with other homes they're interested in.
Step Out Instead of Staying Home During the Showing
When preparing for a home showing, many Cedar Park homeowners may think it won't do any harm to stay in the home and go about their business as if there was no showing. However, they don't realize that this actually harms the home's chances with the viewers. This is because having people inside the home during the showing creates an environment where the buyers don't feel like they can speak freely about their thoughts and opinions.
It can also make buyers feel like they need to get in and out of the home as quickly as possible to avoid disturbing the homeowners. So when a showing is scheduled, it's best for homeowners to step out for the allotted time to create the best environment possible for the buyers.
For a myriad of good reasons, with the exception of very special circumstances, home sellers should never be present during showings. And, if they do, they need to make themselves scarce.
Don't misinterpret: buyers and sellers don't need to be "afraid" of each other. Rather, it's just common courtesy, and it's also a cardinal rule of marketing. Just like selling any product, a home seller wants the potential buyers to feel as comfortable as possible, and for them to have a reasonable amount of time to experience the product they may be interested in purchasing.
By using these four tips, any homeowner can avoid easily-made mistakes and help make their home the best it can be for home showings.