Understanding VA Loans: A Guide to Alternative Home Financing for Military and Veterans
Posted by Danny Evatt on Friday, December 13, 2019 at 12:07 PM
By Danny Evatt / December 13, 2019
Comment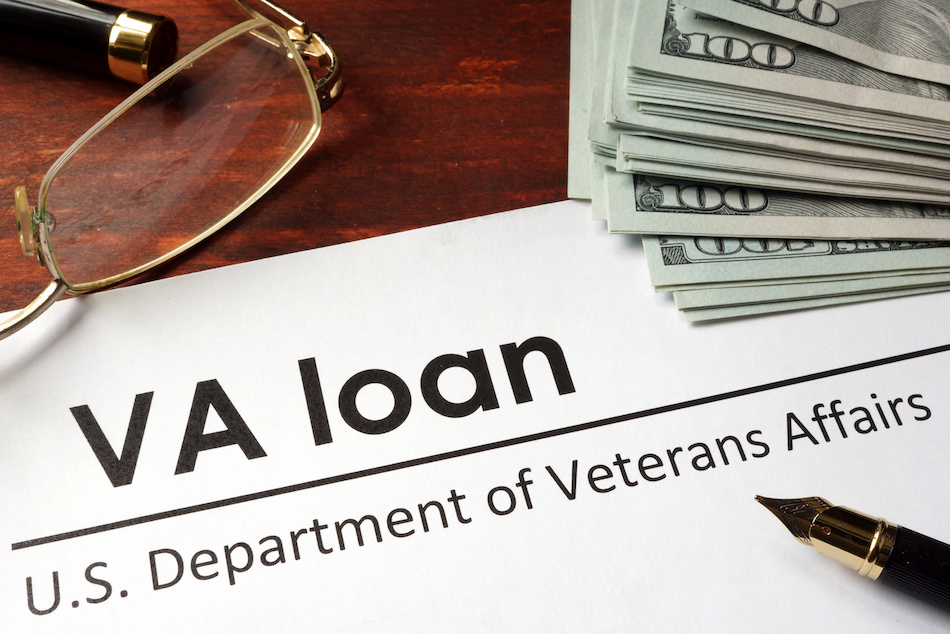 VA loans are perfect for those in the US military who want to purchase a home without breaking the bank. These loans don't require the potential home buyer to make a major down payment, which is usually the biggest hurdle in purchasing a home. VA loans may be made through private lenders, but they're backed (up to a certain amount) by the VA, provided the applicant meet all of the requirements.
For informational purposes only. Always consult with a licensed mortgage or home loan professional before proceeding with any real estate transaction.
Eligibility Requirements
Many of those individuals who have served their country may be eligible for a VA loan. Individuals who have served honorably for at least 90 days during a period of war or for a minimum of 181 consecutive days can apply. Veterans, members of the Reserves, those who are or have been in the National Guard and military spouses may be approved for a VA mortgage loan.
Veterans Affairs (VA) loans are available to certain active or formerly active member of the military. Certain spouses of deceased military members are also eligible, if their spouse passed away due to injuries sustained during service. Finally, people in the reserves and the National Guard can also apply, though the terms of application differ from past or present active members. Military members are eligible for VA loans after six months of service or after 90 days during active wartimes. Those in the reserves and the National Guard are eligible after 6 years of service.
What Are Some Advantages of a VA Loan?
Those who may not be able to put down a large down payment and who may not qualify for decent terms on a conventional home loan, may benefit from a VA loan. VA loans offer lenders additional security as they are backed through the Department of Veterans Affairs. As such, lenders are willing to provide loans to buyers making a small down payment. Borrowers do not have to put down anything toward a purchase and still be approved for a VA loan. Those who are able to afford up to a 10 percent down payment may want to look into VA mortgage loans.
Borrowers who are able to put down a small down payment on a convention loan may be stuck paying mortgage insurance on the loan to a lender. Mortgage insurance is also required when it comes to FHA loans. This additional cost goes directly to the lender and does not help build equity in a purchased home. Such is not the case with VA loans. Military veterans and active military members are not required to pay mortgage insurance. This is a benefit to borrowers as they can use the money saved to pay down the balance on a mortgage or maintain a home.
Mortgage Basics
Unlike other forms of home financing, VA loans do not have strict rules placed on them. They use guidelines to give lenders and lendees an idea of how to approach the process. What each individual pays is based on when they served, how they served, and which lender they use. Some buyers aren't required to put down any down payment, some don't have to pay any mortgage insurance (PMI) if they aren't able to put down the standard 20 percent down payment. There is also far less paperwork and generally lower fees. Applicants have access to 5-year Adjustable Rate Mortgages as well as 10, 20, or 30-year loans at a fixed rate.
Getting Started
All military members will need to apply for a Certificate of Eligibility (COE), but applicants can usually start the process with a lender even before they have the official document in hand. If going through a VA-approved lender, applicants can ask for the COE directly from the lender. (This is usually the quickest and easiest way to get it.) Or a hopeful buyer can apply online through the veteran benefits portal or by mail. The COE will tell a lender what rates or considerations a member qualifies for based on their level of service.
How It Works
As in any other type of loan, a large down payment is still the best way to avoid paying more over time. The more money an Austin new home buyer puts down, the less interest they'll pay. It's important that every buyer understands the interest rate before accepting or rejecting a loan. For example, those in the National Guard or the reserves typically have a higher interest rate than those who were in active duty. Interest rates also generally go up if one applies for more than one VA loan in their lifetime.
How Large of a Loan Can An Approved Borrower Get?
There are multiple factors that go into determining the amount a lender may offer an approved borrower. Some may be offered a minimum of $36,000 through their basic entitlement. Those that want a home loan amounting to more than $144,000 may qualify for bonus entitlements up to $68,250. Full entitlement may be more for applicants looking for homes in locations known to have a high cost of living. Speaking directly with a VA-lender can help potential borrowers learn more about specific entitlements and how large of a loan they may expect.
Final Considerations
VA loans do not carry official monetary limits to them, but the VA will only guarantee up to a certain amount. The cap for how much money is guaranteed is based on where the home is located. Lenders are usually looking for a credit score of 620 or more, though there are no official limits on this number either. The buyer must prove adequate income to repay the loan, but final approval is still up to the lender. A VA loan is only available to those who will use the property as a primary residence. Deployed members of the military have a full 12-month extension.
For informational purposes only. Always consult with a licensed mortgage or home loan professional before proceeding with any real estate transaction.