What You Need to Know About the 203k Loan
Posted by Danny Evatt on Thursday, March 8, 2018 at 10:53 AM
By Danny Evatt / March 8, 2018
Comment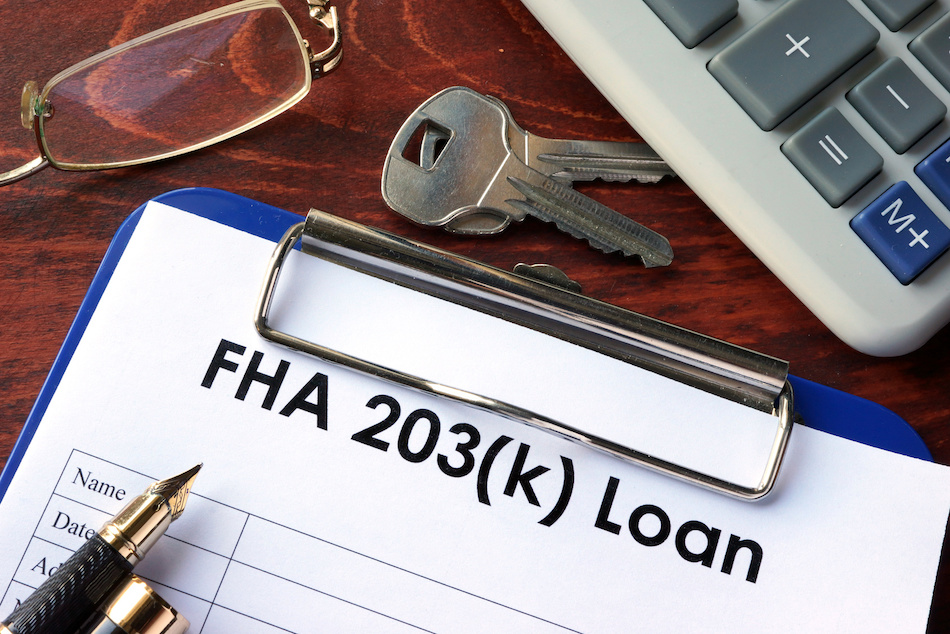 For those who see the potential behind a home rather than what's in front of them, the 203k loan is available to make those dreams into a reality. This loan technically falls under the FHA umbrella, but it's structured to help buyers fix up a home that may be in need of more than standard repairs. A 203k loan, however, can get complicated quickly, so learn more about this kind of available home financing option.
The Basics
A typical FHA loan requires a lower credit score of 580, but a 203k loan will ask a little more of the borrower. Lenders typically require a credit score of 640 or higher for this type of financing. In addition, borrowers will need to have at least 3.5% of the total cost of the home plus the estimated costs of repairs as a down payment. So a $60,000 home that needs an estimated $40,000 worth of repairs will cost a buyer at least $3,500 down to buy the home. The home will also need to be the borrower's primary residence to qualify. A 203k home loan can also be used to refinance a home that's in major disrepair. Borrowers will have two options when it comes to the 203k loan: standard or streamline.
Standard 203k Loans
A standard 203k loan does not have any limits when it comes to how much a borrower can request from the lender. When it comes to types of homes available with the 203k loan, demolished homes may still qualify if a portion of the original foundation remains untouched. Standard loans also offer borrowers the option to borrow the first six months of their mortgage payments if they're unable to stay in the home until the repair work is completed. This loan is recommended for homes that are in need of many repairs.
Streamline 203k Loans
A streamlined loan is perfect for Liberty Hill homes that need less than $35,000 worth of repairs. For this type of financing. there is less paperwork, which can speed up the process for borrowers and eliminate confusion or delays for the borrower. Both streamlined and standard loans let the borrower combine the costs of their mortgage and the repairs into a single monthly payment, but homeowners will still be subject to private mortgage insurance.
Additional Information
Borrowers are required to list all repairs during the application process and that list must be approved before the final loan goes through. All work must be completed by a qualified contractor, which means DIY flippers will not be able to rely on the 203k loan for financing. Just like any type of loan, borrowers are encouraged to shop around to several lenders before choosing one. Some charge additional fees with the 203k loan, so it helps to get a wide range of quotes. Interest rates are lower than normal home repair loans but are about 1% higher than typical home loans.
The 203k loan is made for people with a vision of what a neighborhood could look like, but there are more than a few things to know about it before moving forward. It's not always the most affordable option for many people, especially after adding in all other relevant costs. Understanding the details is the key to finding a loan and a home that works for you.