Impress Any Buyer With These Low-Budget Home Staging Tips
Posted by Danny Evatt on Thursday, October 19, 2017 at 7:46 AM
By Danny Evatt / October 19, 2017
Comment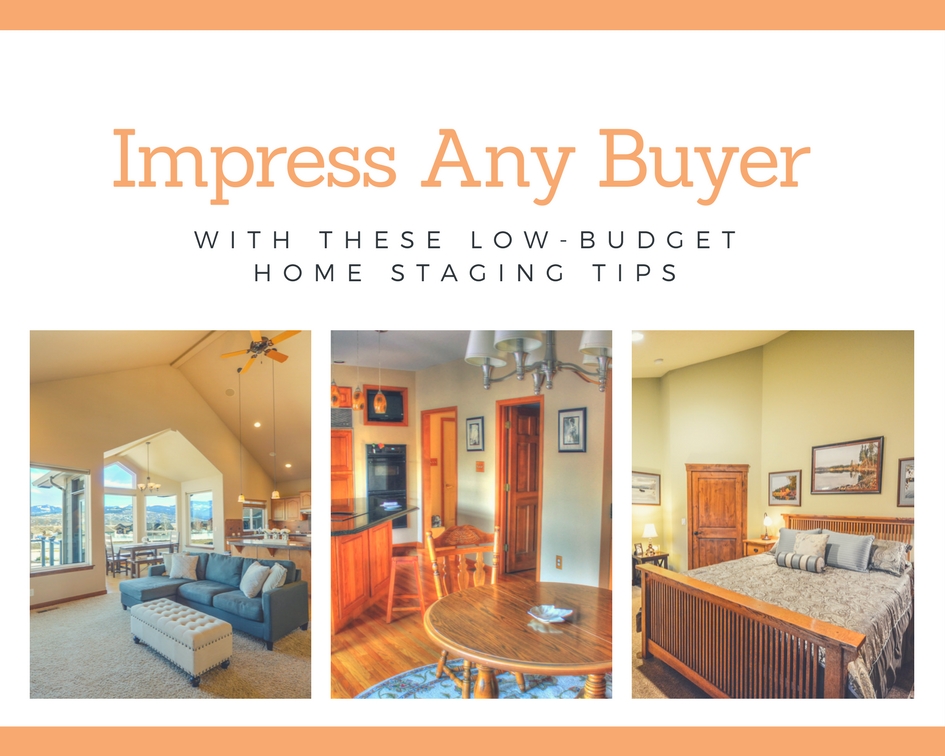 When looking at homes for sale, prospective buyers often make relatively fast decisions on which homes they find attractive and which ones they see as lacking in appeal. Since many of these decisions are based solely on how the home looks in marketing photos and during the buyer's visit to view the home, sellers who want to get the best possible purchase offers are wise to make sure that their homes are clean, attractive, and well-organized before putting them on the market. But even the cleanest, most well-prepared homes may not compete as well as hoped, especially if they are vacant during the showing process or fail to stand out in competitive markets like Kyle. For these and other homes that may need a little something extra to grab and hold buyer interest, home staging just might be the answer.
Make it Light
One of the first rules in home staging is to make sure every room is well-lit, with attractive lighting and no dark corners or shadowy areas. In addition to making sure that every light fixture, including ceiling fan and under-cabinet lighting fixtures are clean and working correctly, sellers should also consider:
Swapping harsh light bulbs for softer, warmer lighting that will help make the room more welcoming
Making sure that available natural light is maximized by keeping window glass clean and keeping blinds and drapes opened during daytime showings
Changing dark or drab paint colors to lighter, brighter ones
Placing mirrors carefully to capture light and help to reflect it into darker corners or areas of the room
Most local hardware and home improvement stores have lighting displays that will help you understand key differences between various types of light bulbs and how they might look in the home setting.
Draw Attention
Another excellent staging practice that can help sell a home is to use staging techniques to draw the buyer's attention to particular selling points of the home. Some good examples of this might include:
Showcasing a formal dining room by setting the table with attractive place settings, a pretty tablecloth and lighting the scene with some inexpensive battery-operated candles on the table
Turning a large landing at the top of the stairs into a restful reading or setting area by adding an attractive chair, lamp and ottoman
Simulating the warmth and beauty of a real wood fire by filling the fireplace opening with battery-operated candles when buyer viewings are expected
Adding a focal point to lawns, porches, or patios by adding small benches or seating, along with brightly colored potted plants or lush pots of greenery
Showing off a room's potential purpose with furnishings, such as adding a desk and chair to areas that could be a home office or furnishing a bare, unfinished basement with an area rug and a couple of couches to create a casual family room or man-cave atmosphere
If possible, keeping some tasteful, attractive furnishings in your home while it is on the market can help buyers more clearly judge room size and understand the design of the home.
Make it Comfortable
A home that feels uncomfortable to a visiting buyer will likely take much longer to sell. This is why it is so important for sellers to pay attention to simple things, such as keeping the utilities turned and the HVAC thermostats set comfortably in vacant homes. In addition, making sure that sidewalks, entry ways, porches, patios, and other areas are well-lit and cleared during snowy or icy weather is an important part of making your home look and feel comfortable to every prospective buyer.