What to Know Before Moving to Houston, Texas
Posted by Danny Evatt on Thursday, January 5, 2023 at 9:51 AM
By Danny Evatt / January 5, 2023
Comment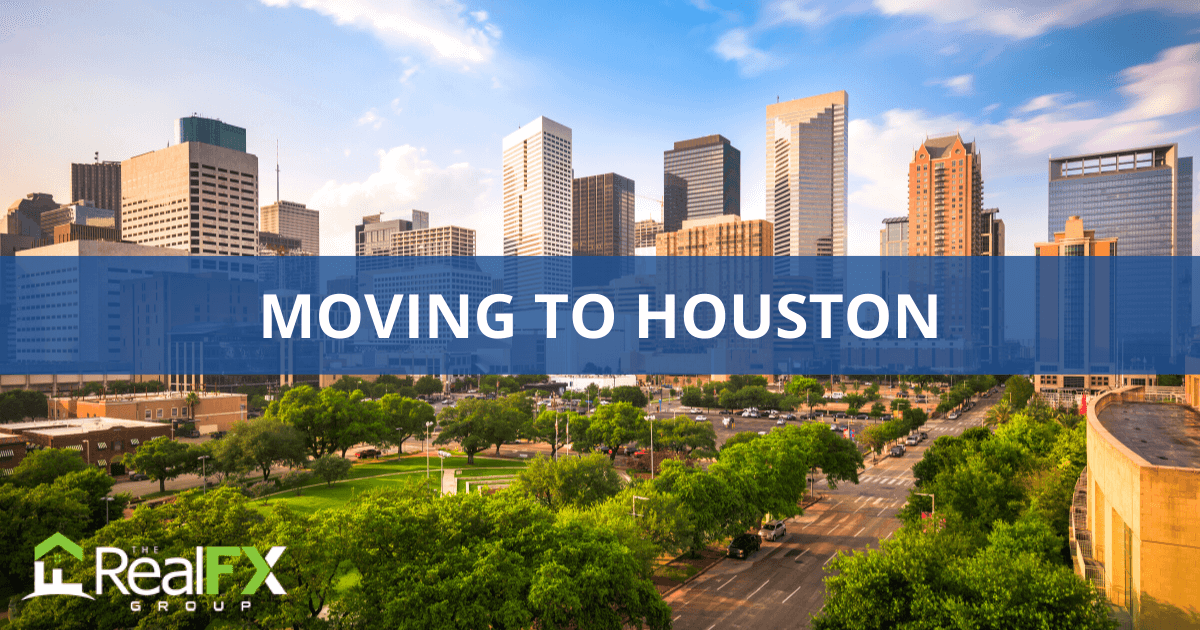 Living in Houston, TX
Located in Harris County in southeast Texas, the Houston community is the largest city in the state. Known as "Space City," Houston is the location of the NASA-Johnson Space Center. Along with this moniker, the city's major league baseball team took on the nickname the Astros.
The fourth-largest city in the U.S., Houston offers food from around the world and numerous award-winning restaurants. In addition, Houston has a vibrant shopping scene with more than a dozen distinct shopping areas. Houston also has a variety of outdoor locations for walking, enjoying nature, and other outdoor activities, making the area very attractive for anyone looking to live in a city with access to indoor and outdoor activities.
Keep reading to learn the answers to common questions about moving to Houston, Texas.
How Much Does It Cost to Live in Houston?
The cost of living in Houston, TX, is 3.5% less than the U.S. average. This makes the city very affordable to live in. Home prices in the city range from below $100,000 for a small one-bedroom and one-bath home to over $25 million or more Houston luxury homes.
Home rental also varies between a little over $650 a month for a 1 bedroom, one bath to almost $6,000 a month for some larger homes. On the other hand, apartments and condos rent for as low as $380 for modest accommodations to as high as $3,000 a month for upscale condos and apartments.
When it comes to utility prices, Houston is below the national average. Water is billed at around $22.00 for 7,000 gallons, and the average electric bill in Houston is about $155. Sewage and trash are combined, with residents paying a flat $30 fee.
Houston's gasoline prices range from $2.37 to $2.47 per gallon, though this fluctuates according to the market. Groceries, meanwhile, cost slightly below the U.S. average, with a loaf of bread costing around $2.90, a gallon of milk at $1.70, and a carton of a dozen eggs costing about $1.60.
More information about cost of living in Houston:
What Is the Houston Job Market Like?
The job market in Houston is currently on the rise. The unemployment rate in the city is around 6.5%, down from a high of 14.4% in April 2020. Fortunately, this trend is expected to continue.
Houston is a hub of business, with many Fortune 500 companies headquartered in or near the city. The most prominent is American multinational energy company Phillips 66. Other large companies in the Houston area include Sysco, Hewlett Packard, and Waste Management.
The largest employers in the Houston area include the MD Anderson Cancer Center, which currently employs about 20,000 people; Chevron, which has about 10,000 employees; and the University of Houston, which has around 10,000 employees on staff. The NASA-Johnson Space Center is another big employer with around 9,000 employees.
Popular Industries in Houston
Popular jobs in Houston, determined by the number of employees, are in the service industry, retail, and corporate offices. Home health and personal care aides and customer service representatives are also high on the list of jobs employing the most people in the area.
As for the best-paying jobs in Houston, most of those come from the medical field or as chief executives for the companies headquartered there. Architects, engineers, and geoscientists are the other best-paying jobs in Houston. Workers in the oil industry can also pay a high salary, depending on job title and location.
More information about finding a job in Houston:
What Is There to Do in Houston?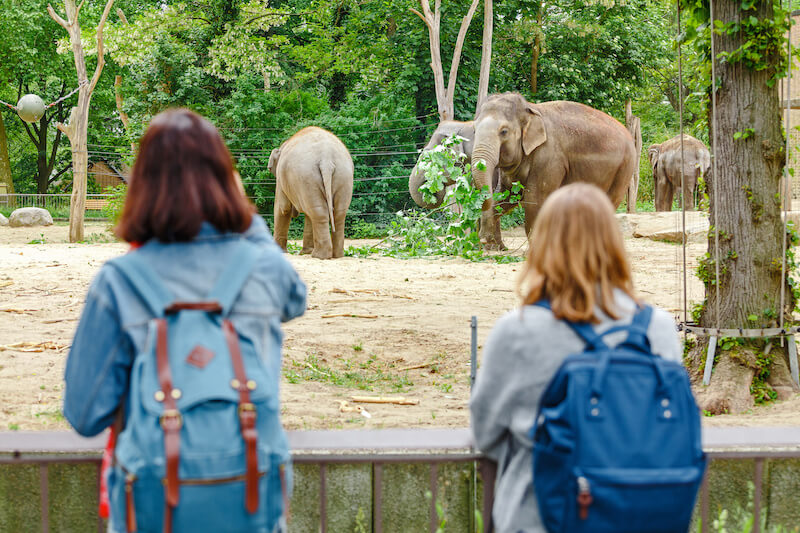 Houston has various locations to visit and many things to do for residents, including many shopping, dining, and entertainment venues. In addition, the city offers residents many museums and similar sites to visit, including the National Museum of Funeral History, which holds America's largest collection of historical funeral service items.
Residents can also visit the various shopping districts throughout the city, including The Galleria, which has over 375 stores; Highland Village, a palm tree-lined area that features valet parking for shoppers; and Uptown Park, home to a variety of boutiques, spas, and more. Outdoor activities are also a big part of living in Houston.
Outdoor Activities in Houston
Houston also offers residents a variety of outdoor activities to take part in, including area parks, walking paths, and hiking trails, and other recreational areas. In fact, Houston ranks near the top of the list of America's most populous cities regarding the total amount of acreage devoted to parklands.
Popular outdoor areas in Houston include Memorial Park, which has over 1,500 acres devoted to walking, running, and playing; the Houston Arboretum, a 155-acre urban nature sanctuary located on the edge of Memorial Park; and the Houston Zoo, which gives visitors access to thousands of animals.
Restaurants, Breweries, and Bars in Houston
Houston also has a bevy of restaurants, breweries, and bars for people to enjoy. The city has a large selection of different foods to suit various tastes, ranging from steakhouses to sushi to barbeque and more. People can visit a local bar for drinks or sample craft beers at one of the city's 50+ breweries.
Some popular places include Caracol, which serves Mexican food from the country's coastline; 8th Wonder Brewery, which serves a selection of cocktails and beers brewed on-site; and Anvil, a Houston-area bar that has been serving customers classic cocktails since 2009.
Nightlife in Houston
Houston nightlife includes a variety of venues offering live music and entertainment. Houston has something to please just about anyone, whether seeking a high-energy dance club, a relaxed wine bar, or an authentic honky-tonk. Nightlife districts in Houston include the Downtown, Midtown, Montrose, Washington Avenue, and Rice Village areas.
Space offers nightlife seekers a Las Vegas nightlife experience, bringing a combination of Avant-garde art, fashion, and design to downtown Houston. Etro is an 80's-inspired nightclub fused with the lector disco EDM scene of today. Belvedere offers a lounge experience with both soft and heavy sounds and a patio for enjoying the sunset.
What Is the Weather Like in Houston?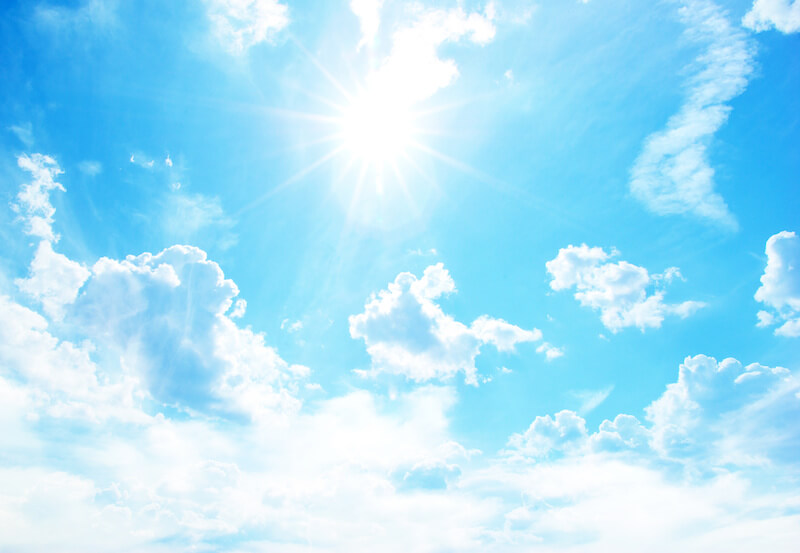 The climate in Houston is subtropical. This is best shown through the amount of rainfall (53 inches) the city gets each year during the area's rainy season. The best times of year to visit Houston are from February to April and from September to November.
Winters in Houston are relatively mild, with temperatures in January getting down into the 30s, with a high around 63 degrees. Though it doesn't often snow in Houston, cold rain, low temperatures, and frozen precipitation can occur in December. For the most part, winter is the driest time of year in Houston.
Gradually, as the temperatures rise in Houston, the winter gives way to the spring. During the spring season, thunderstorms are a common occurrence. Temperatures during the spring range from 56 degrees at night to 82 degrees during the day.
Summers in Houston tend to be very hot and humid, with temperatures averaging around 95 degrees during the day. Humidity is also high during the summer season, with humidity levels reaching around 90% during the morning and dropping to 65% as the day progresses.
Falls in Houston are also warm, with temperatures averaging between the low-60s to the low-80s. This is also the time of year that sees the heaviest rainfall, with flooding most likely to occur from October through November.
More information about the climate in Houston:
How Is Traffic in Houston?
Traffic on Houston roadways can get bad, with the city ranked at number three for the worst traffic congestion in the U.S. While traffic jams are a common occurrence during rush hour, most delays can be avoided by leaving 10 to 15 minutes early when driving.
Rush hour is usually between 7 to 9 a.m. on weekday mornings and between 4 to 7 p.m. during the evening. After 7:30 p.m. during the week and on the weekends, traffic isn't usually bad unless, of course, there is construction occurring along the route.
While parking is generally readily available in the Houston area, downtown parking can present a particular challenge for drivers. Parking at the Texas Medical Center and both of Houston's airports can also be difficult. Many areas downtown have metered parking, though it is free Monday through Saturday from 6 p.m. to 7 a.m. and all day on Sundays.
Just like any other destination within the city, drive times to popular destinations can vary according to the time of day. The best bet is to check traffic before leaving and adjusting departure times accordingly. For example, the driving time from George Bush Intercontinental Airport to downtown Houston is between 25 to 35 minutes during the middle of the day, while it could take much longer at rush hour.
Alternate Routes in Houston
If residents have to travel around Houston during rush hour, it is best to use alternate routes to get around more easily. With Houstonians spending, on average, over 50 hours in traffic each day, it is important to be aware of current traffic conditions before traveling across the city.
According to the Texas A&M Transportation Institute, the most congested roadways in Houston include the West Loop Freeway from Katy Freeway to Southwest Freeway, Southwest freeway from West Loop Freeway to South Freeway, and Eastex Freeway from State Highway 288 to Interstate 10.
More information about traffic in Houston:
Is There Public Transportation in Houston?
Houston has a lot of public transportation options. The public transportation system in Houston is called the METRO and consists of light rail and local buses. Another option for residents is the area's rideshare program.
Houston-area buses run on most city streets, with corner stops along the way. The bus service operates along three routes: the red, blue, and green networks. Bus fare costs $1.25 each way, though seniors, students, and disabled people get a 50% discount.
Light rail options in Houston include the METRORail, which travels along fast and convenient routes to Houston's downtown, midtown, and other important areas. The METRORail travels along three distinct routes: the Red Line, Green Line, and Purple Line. Pricing for the METRORail is the same as for bus service, costing $1.25 each way or at a 50% discount for seniors, students, and disabled people.
Houston also has a Park & Ride Bus system, part of the METRO system, which allows residents to park their car and then take a bus to their destination. Costs for this service range from $2.00 to $8.00, depending on route, and half-price for seniors, students, and people with disabilities.
Taxis cab rates in Houston are on par with other cities across the U.S. Rates for taxis are $2.91 for the first 1/11 mile with a charge of $.021 for each additional 1/11 mile. For each mile after the first, riders are charged a flat rate of $2.31 per mile. There is also a wait time fee of $0.40 per minute or $24.00 an hour.
What Schools Are in Houston?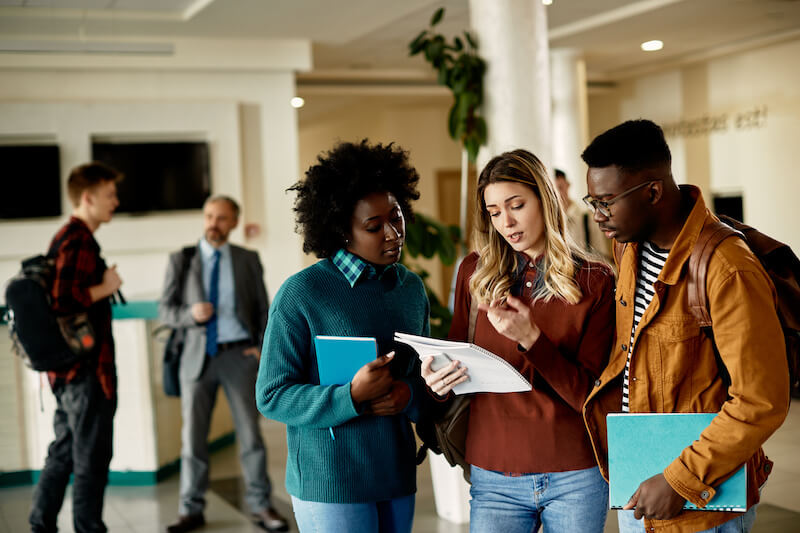 Houston schools are in the Houston Independent School District (HISD), the largest school district in Texas and the seventh-largest in the U.S. The district serves over 210,000 students at 288 campuses across the area.
Within the school district are a total of 160 elementary schools. In addition, HISD also has eight Early Childhood Centers that cater to younger students. When it comes to middle schools, HISD has 39 schools. And, finally, Houston has 37 high schools.
Major colleges and universities in Houston, Texas, include Rice University, Texas Southern University, and the University of Houston. Rice University is located on 300 acres and is considered one of the top 20 universities by U.S. News & World Report.
Considered one of the nation's largest historically black universities, Texas Southern University sits on 150 acres at the heart of Houston and has over 9,700 undergraduate and graduate students each year.
The University of Houston is another educational institution that is found in Houston. Serving over 47,000 students, the university is an essential part of the local economy. UH is also known for its innovative research centers.
Smaller institutions include Prairie View A&M University, the second oldest institution of higher education in Texas; Lone Star College, the largest college in Houston; and the Houston Community College System, which is made up of five separate colleges across the region.
Houston, Texas Is a Great Place to Live
Houston's many venues, outdoor spaces, and educational opportunities make it an attractive city to live in. Its relatively warm year-round weather and distinction as a hub of business are also appealing to many residents.
The city's relatively low cost of living compared to other major cities in the U.S. and relatively lower housing prices make Houston one of the premier locations to live in the country.