Where Are the Best Museums in and Around Cedar Park, TX?
Posted by Danny Evatt on Friday, November 29, 2019 at 10:45 AM
By Danny Evatt / November 29, 2019
Comment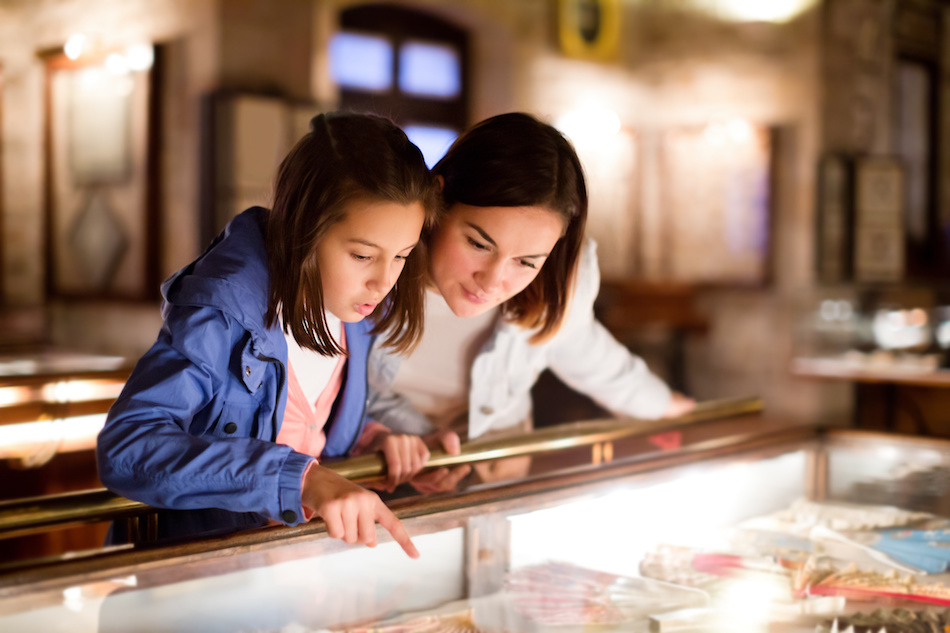 Cedar Park, Texas is a community that is dedicated to lifelong education and providing its residents with opportunities to enjoy various experiences. Both local residents and visitors appreciate the fact that there are many museums in and near Cedar Park that allow them to discover the past, present and future.
These are the 3 best museums in and around Cedar Park:
Cedar Park Sculpture Garden
Address: Cedar Park Sculpture Garden, 1435 Main St, Cedar Park, TX 78613
The Cedar Park Sculpture Garden is a unique because it is an open-air, outdoor museum. Located along the walking trail near the Cedar Park Recreation Center, this community museum features sculptures created from a variety of materials, including steel, aluminum and limestone. The majority of the sculptures on display are on loan from the artists who created them, and they rotate the sculptures seasonally. This ensures that those who are visiting the outdoor museum can always discover something new. The sculpture garden is one of the most peaceful spots in the city, and is the ideal place for an interesting afternoon stroll.
The Williamson Museum
Address: The Williamson Museum, 716 S Austin Ave, Georgetown, TX 78626; and The Williamson Museum on the Chisholm Trail 8 Chisholm Trail #5043, Round Rock, TX 78681
The Williamson Museum is located in the heart of Georgetown, which is a short drive away from Cedar Park. This museum was established nearly 25 years ago, and it aims to preserve the history of Williamson County. Those who visit the museum appreciate that it offers free admission, and they can easily spend hours exploring the interactive, hands-on exhibits that are available. Some existing exhibits include Willie's Kid Corral, which features a chuckbox that children can check out for themselves, and the Museum Works Project, which features murals of the community's history.
Thinkery
Address: The Thinkery, 1830 Simond Ave, Austin, TX 78723
Thinkery is a favorite museum among Cedar Park's youngest residents and their parents. This hands-on museum is located in Austin, and it features a variety of engaging exhibits designed to foster social, emotional and cognitive learning. With an emphasis on STEAM, this museum allows young children to make their own inquiries, test their theories and discover the results for themselves. With a 40,000-square-foot space in the heart of Austin, children have plenty of room to roam and explore the various exhibits. Some popular areas in this museum include the Fresh! Farmer's Market, Our Backyard, Story Nook and Light Lab.
Texas Museum Of Science And Technology
Address: Texas Museum Of Science And Technology, 1220 Toro Grande Blvd Drive, Cedar Park, TX 78613
At the Texas Museum of Science and Technology, there is something for everyone of all ages to experience. This museum is located right in Cedar Park on Toro Grande Boulevard and it is open each day of the week, though hours vary depending on the day. Here, Cedar Park residents will find a wide variety of programs to visit!
One of the most popular exhibitions is the Timewalk exhibit, a tour through ancient history featuring four billion years worth of history, ranging between ancient Precambrian fossils to more modern items from the Holocene period.
There are several different programs available at the Museum, geared to a variety of age ranges. Children under five will enjoy Wee-Searchers, an ongoing program featuring weekly sessions focusing on different science or technology themed topics. Science Saturdays and Parallax show screenings are further programs that both kids and adults can enjoy, as well as TXMOST Talks for adults. Finally, amateur astronomers will enjoy Star Parties, which are weekly parties that give visitors a chance to learn directly from expert astronomers. Telescopes are available for night sky viewing.
Visit a Must-See Cedar Park Museum Today
From family-friendly attractions to museums that are designed for people of all ages, there is always something to do in Cedar Park. To learn more about the best activities and attractions in this community, contact a qualified local real estate agent today.