How to Fire Your Listing Agent, Correctly
Posted by Danny Evatt on Sunday, July 25, 2021 at 6:09 PM
By Danny Evatt / July 25, 2021
Comment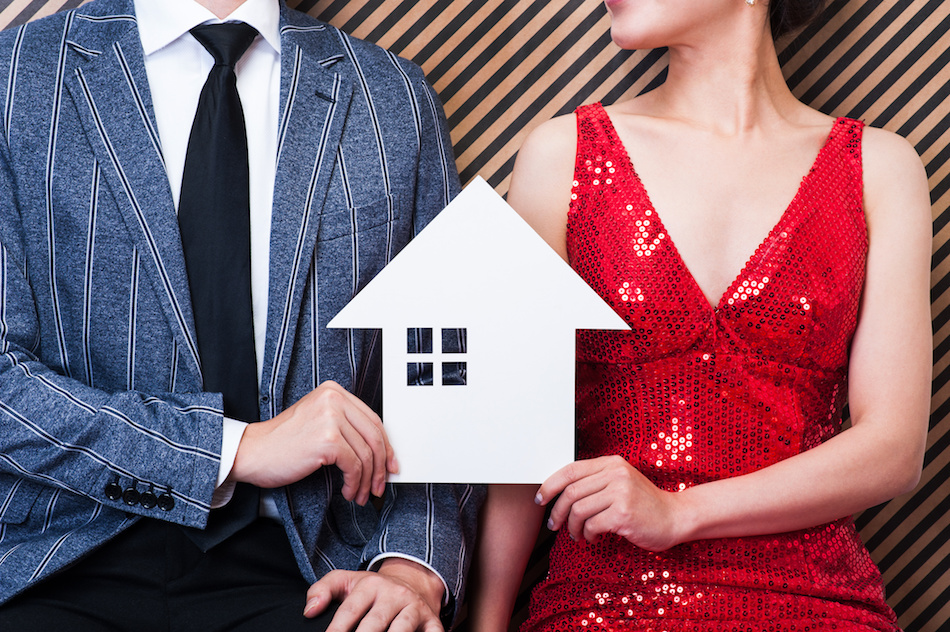 Not happy with your current home listing agent? Thinking of changing real estate brokerages?
Not to worry, you do have options. In this article, we discuss how to change listing brokerages, and what to know before picking up the phone or sending an email telling your agent they're being fired.
Note that the steps below are specific to Texas, but most other states have similar procedures. As always, this is not legal advice! Consult with a licensed real estate agent or an attorney if you have questions.
Do You Have a Written Listing Agreement?
In most cases, a home seller must have a written agreement in place before their home can be entered into the MLS and made available to other agents for showings. Known as a "Listing Agreement," this document ensures, among other things, that you know what you're paying for real estate services, and to whom.
Most importantly in this discussion, a listing agreement also specifies the basic terms of the listing, including when it expires, and what might happen in the event of early termination or breach of contract.
A written listing agreement is a binding contract between a home seller and the listing brokerage. So, if you are not satisfied with the current agent, and hope to change agents or brokerages, it is important to follow proper procedures.
How to Terminate a Listing Agreement
Step 1 - Have You Chosen a New Agent?
Before trying to cancel a listing agreement, consider that changing brokerages can disrupt the market exposure of your property. Further, doing so incorrectly could cause interested buyers to think that something is wrong with the home.
Since the goal is to minimize any unnecessary disruption to days on the market, it would be wise to contact another agent first, and that they are prepared to take over immediately once the current listing has been terminated.
As a seller, you are free to contact other agents and to discuss listing the home with them. However, while other agents can offer advice on listing the home, they have to be very careful in answering any questions about any existing agency relationships. Your new agent cannot help terminate the existing listing agreement because they must avoid the appearance of contract interference, or worse, practicing law.
Also keep in mind, that in most states, if a seller has an existing listing agreement, other real estate agents are not allowed to contact the seller to offer their services. Therefore, to change agents, you must make first introductions by contacting and interviewing prospective new agents.
Lastly, know that in most cases, agents or brokers are not allowed by state law to provide any information that could be construed as legal advice. So, if you have legal questions about terminating your listing, it's advisable to speak to a real estate attorney before making any decisions.
Step 2 - Contact Your Current Agent or Broker
Most agents and brokers will not want to force a seller to stick with a prolonged agreement if the seller insists they are unhappy with the service and wishes to make a change. Therefore, the best approach is to keep it professional and focused on business.
If you have already made a firm decision, then make that known from the beginning of the conversation. Trying to sell a home can be a stressful experience, but try to keep emotions out of the conversation. Simply thank them for their efforts so far, say it's not working out, and that you've decided to switch brokerages.
In Texas, a listing termination takes place using a standard form.
Step 2 - Execute a Listing Termination Agreement
Among some of the terms on the listing termination form, is a clause that specifies what happens if a buyer who has already seen the property is interested in buying it. In most cases, this means that should such a buyer into a contract within an agreed-upon time period, that the original listing brokerage will earn a commission. The inclusion of this stipulation is normal and should be expected; but of course, everything is negotiable.
Also be aware that your original listing agreement may have specified that if the listing was terminated within a certain time period, that you agree to compensate the agent for the cost of their marketing materials, which would include photography, video, printed brochures, etc. An administrative fee may also be included.
Step 3 - Listing is Withdrawn From the MLS
Hopefully, the existing brokerage will process the termination agreement promptly, and your home listing will be removed from the MLS, and in most cases, will show "Withdrawn." Now, it's time to execute a new listing agreement with the new agent.
An important note about what will likely happen when your listing is withdrawn: note above, where we said that other agents cannot contact a seller to solicit services when they have an agency relationship with another agent? Well, now they can! So be ready for the phone to start ringing, and often. It's best to simply inform other agents that you've already chosen a new agent. If you tell them you've also signed a new agreement, ethical agents will wish you the best, and promptly end the call.
Step 4 - New Photos & Marketing
In most cases, your new agent will want to supply their own listing photos, because technically, the original photos are owned by the former listing agent or their photographer. In some cases, the new agent might see if the previous agent will allow the use of their photos. In this case, if you have not already done so, then be prepared to offer compensation to the previous agent for the listing photography expense, which usually costs between $400 to $600 for a typical listing. Larger homes and luxury listings will be higher because they often also involve video and drone photography.
It is best for all parties, however, that new photos are taken and for a new listing description to be written. This process can take a few days to complete. So, if the new listing agent is comfortable with doing so, they could prepare all new photos and other marketing materials before you have a written agreement with them.
Step 5 - New Listing Goes Active in the MLS
The final step in switching real estate brokerages is for the new agent to make the listing Active in the MLS, then you're done! Hopefully, not too much time has passed at this point, and most buyers won't notice anything unusual.