Moving to Amarillo: 10 Reasons You'll Love Living in Amarillo, Texas
Posted by Danny Evatt on Wednesday, November 10, 2021 at 9:50 AM
By Danny Evatt / November 10, 2021
Comment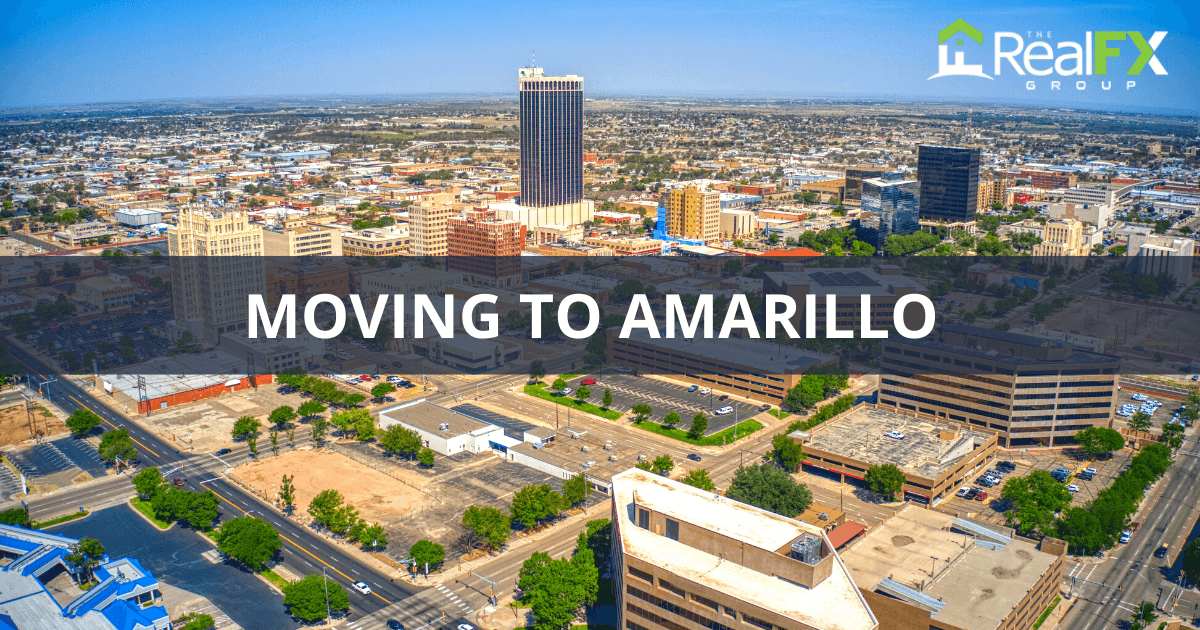 Living in Amarillo, TX
Amarillo, Texas, is the pride of the Texas Panhandle. It sits 123 miles north of Lubbock, Texas, on I-40, also known as the iconic Route 66. I-40 stretches, east to west, 177 miles—joining together many smaller Texas Panhandle towns.
Considered one of the United States' top cities to start a business, this Texas jewel offers outdoor activities, various education options, and a range of professional opportunities in a Lone Star suburban setting.
Originally named "Oneida," Businessman J.I. Berry established the city in 1887 near the mainline of the Fort Worth and Denver City Railroad. Amarillo's current name, thought to have been inspired by the yellow wildflowers near Amarillo Lake, means "yellow" in Spanish. Initially known for cattle transit, the town soon became a thriving western town.
Are you thinking about moving to Texas and considering Amarillo? Read on to learn why Amarillo is such a hidden gem.
10 Reasons to Move to Amarillo
Four distinct seasons
Strong art and artistic community
Professional and educational opportunities
Highly competitive cost of living
Jeans and boots are the standard dress code
A strong sense of community
Professional sports teams
Easy to navigate
Minimal traffic provides easy access to major freeways
Unending supply of outdoor activities
Amarillo Cost of Living
Living in Amarillo is easy. Area architecture choices range from traditional to French cottages, from trendy hipster to Spanish Revival. Amarillo offers options for renters or those looking for a more permanent location. The cost of living in Amarillo, including apartment rentals, is slightly less than its nearest Texas city, Dallas. A furnished studio apartment ranges from $650 to $750. One-bedroom apartments range from $950 to $1,400.
The cost of eating out is comparable to most Texas cities. A hamburger costs around $8, and a movie night for two will cost about $25.
There is a vast array of housing styles in Amarillo. Homes range from $200K in tree-lined neighborhoods to $3.6 million in gated communities or sporting waterfront vistas on Amarillo Lake. New homes and luxury communities pepper the area. If ranching is in your future, the plentiful and affordable land surrounding Amarillo could be the place.
More information about cost of living in Amarillo:
Amarillo Job Market
Some of Texas' most prominent companies are established in Amarillo, fueling the job market.
Tyson Foods is considered the largest employer in the area. Texas Beef, a multi-generational family-owned Amarillo company, is the largest cattle-feed employer.
The Baptist St. Anthony's Health Care System supports the growing need for all medical professionals. And the Harrington Cancer Center Complex is an expanding specialized medical complex that operates in conjunction with Texas Tech University.
Walmart provides both part-time and full-time jobs for the area. West Texas A&M University and the Amarillo Independent School District are both significant employers to the residents of Amarillo.
Siemens Government Technologies also operates in Amarillo, providing technological solutions for infrastructure, energy, and healthcare.
Another Amarillo industry and a substantial employer is the Pantex Plant, a newly built nuclear weapons manufacturing and assembly plant.
More information about finding a job in Amarillo:
Popular Industries in the Area
Amarillo and the surrounding counties are known for agriculture, medicine, and energy. Amarillo is known as "cattle-feeding" country. Beef production remains one of the largest industries in the Panhandle, producing 88% of Texas' beef and 30% of the nation's beef.
The Professional Rodeo Cowboys Association (PRCA) Rodeo is the largest of more than a dozen area rodeos that fuel a thriving rodeo industry. The Tri-State Fair-PRCA Rodeo and supportive industries remain major employers within Amarillo and the Texas Panhandle.
Medicine is a growing profession in Amarillo. Texas Tech University Health Science Center (TTUHSC) School of Medicine in Amarillo, Harrington Cancer Center, and Texas Oncology-Amarillo have added significantly to the prestige of the medical community.
While the fossil fuel industry, including oil, gas, and helium, remains supportive of the area, the availability of jobs related to renewable energy increases. Amarillo is currently home to six wind turbine farms, including the first farm in Texas, Llano Estacado Wind Ranch.
Things to Do in Amarillo
Amarillo entertains everyone. Whether it's sightseeing, the arts, sports, outdoor activities, or a lazy brunch, you'll never get bored in Amarillo.
Film fans will enjoy the Cadillac Ranch. This iconic art installation displays ten graffiti-decorated cars, partly buried in a field along I-40 (Route 66). For a more traditional exploration of art, residents can spend a day browsing the Amarillo Museum of Art's showing of international photography, sculpture, and murals. Another option is the Panhandle-Plains Historical Museum highlighting area fossils and natural history.
The footlights of Amarillo burn bright. A local favorite, "Texas, the Musical Drama," tells the tale of the Panhandle's settlement in the longest-running Texas musical at the Pioneer Amphitheater. Visit The Amarillo Civic Center for indoor stage productions — home to the Amarillo Symphony Orchestra and the Lone Star Ballet. In contrast, the Amarillo Little Theater spotlights local plays and talent.
Not everyone in Amarillo wears a cowboy hat, and that's OK! One of the telling trends in Amarillo is the growing number of thrift shops — inexpensive stores elevated by hipsters to trendy boutique status. Amarillo's downtown is thrift central. Spend a day strolling through the shops, including the Downtown Women's Center.
Drive The Loop. The Loop is a local name for Texas State Highway Loop 335, which encircles Amarillo. Thanks to the flat desert terrain, The Loop offers views of the entire metroplex, and at sunset, the experience is quite spectacular.
Outdoor Adventures Around Amarillo
Need a little fresh air? The Amarillo area is an outdoor playground. Palo Duro Canyon State Park, 30 miles southeast of the city, offers hiking, biking, horseback riding, and zip-lining. The Palo Duro Canyon is the second-largest canyon system in the United States. Nicknamed "The Grand Canyon of Texas," it is 277 miles long, 18 miles wide, and 6,000 feet deep.
The Alibates Flint Quarries National Monument provides for a fascinating day of exploration. The quarries enable access to the Amarillo Mountains, an underground mountain range that extends to the Arbuckles of Oklahoma. Peaks of the Amarillo Mountains range from 2500 to 10,000 feet high.
Are you looking for something more serene? The four acres of the Mary E. Bivins Tropical Conservatory offer lush gardens and seasonally themed activities and classes.
Sports in Amarillo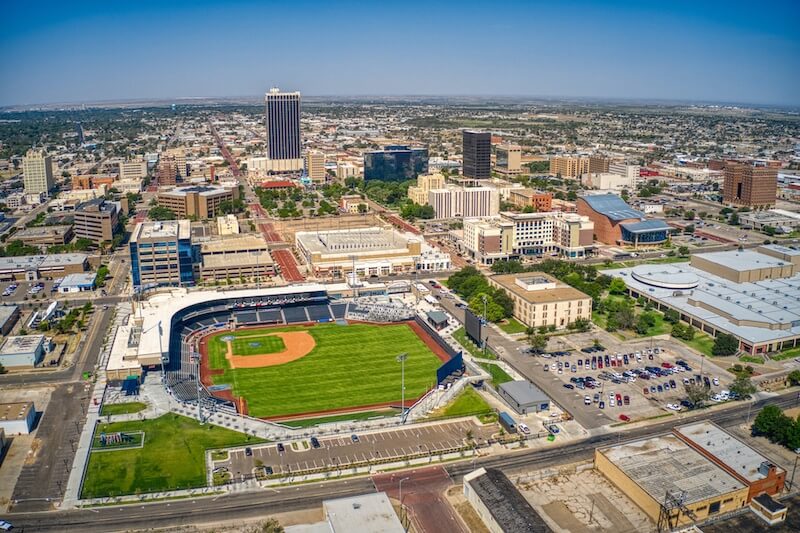 When you think of Texas, you think of football. And in Amarillo, there is plenty of football to go around. But, the Amarillo Civic Center Coliseum is also home to the North American Hockey League team, the Raging Bulls. The North American Hockey League (NAHL) is a 24-team league from Alaska to Texas for pre-collegiate 16- to 20-year-olds. The hockey season runs from mid-September to April.
Amarillo is also home to the Venom, a professional indoor football team — charter members of the Champions Indoor Football league. Venom plays their games at the Amarillo Civic Center Coliseum throughout the summer. The locals cheer, "Fangs Up!"
Route 66 Motor Speedway, a 3/8 mile clay, high-bank oval track, sits east of the city. The racetrack is associated with the United States Racing Association (USRA), and events run from April through September.
Golfing is a staple in Amarillo, with 12 public and municipal golf courses located within 20 minutes. Amarillo Country Club and Dell Wood are the city's two private country clubs.
Restaurants, Breweries, and Bars in Amarillo
Restaurants abound in this sleepy Texas town. For a memorable experience, try the delicious 72 oz steak challenge at The Big Texan Steak Ranch and Microbrewery, a cultural landmark off of Route 66. Have you ever heard of the challenge? It started as a publicity stunt by restaurant founder Bob Lee in 1962. Eat all 72 ozs of steak, and it's FREE! If you can't, you pay $72 for the experience.
For a more upscale dining experience, both the Metropolitan, a premier American Speakeasy and wine bar, and the OHMS Cafe & Bar, described for the refined American Fare and Art, offer excellent food, music, and ambiance. And, the Public House is a modern American restaurant specializing in fusion comfort food, cocktails, wine & craft beer.
In addition to some of the more established restaurants, Amarillo is known for its "hidden gems." Nowhere could the adage, "you can't judge a book by its cover," be more appropriate than Amarillo. With a little bit of patience, one can find Tex-Mex restaurants, Asian stir-fry, and delicious burgers, all housed in nondescript locations. One of the most unusual restaurants comes highly recommended —Yellow City Street Food. This family-owned eatery, found in a 20' x 20' downtown building, serves food-truck-inspired cuisine. Sip fresh ground coffee at 806, and you will forget all about chain store coffee.
Locals always know the best eateries, but this is especially true in Amarillo.
Amarillo's Nightlife
Amarillo's nightlife combines eateries, music venues, jazz bars, and dance clubs. It is considered by many as a mecca for culture and creators — not just a stop off of I-40.
Several country songs have touted the inexplicable draw of Amarillo. And, as the stars come out, this quiet little city comes alive. A popular Americana bar, Leftwoods is a favorite spot for those 21 and older. For a traditional dance club, 212 Club caters to dancers of all ages. Both Country and Americana music are a staple at HootPub — "Hoot's" for the locals. And don't forget the 806's "Southwest So What" festival each March — a counter to Austin's SXSW Music and Film festival.
Amarillo Climate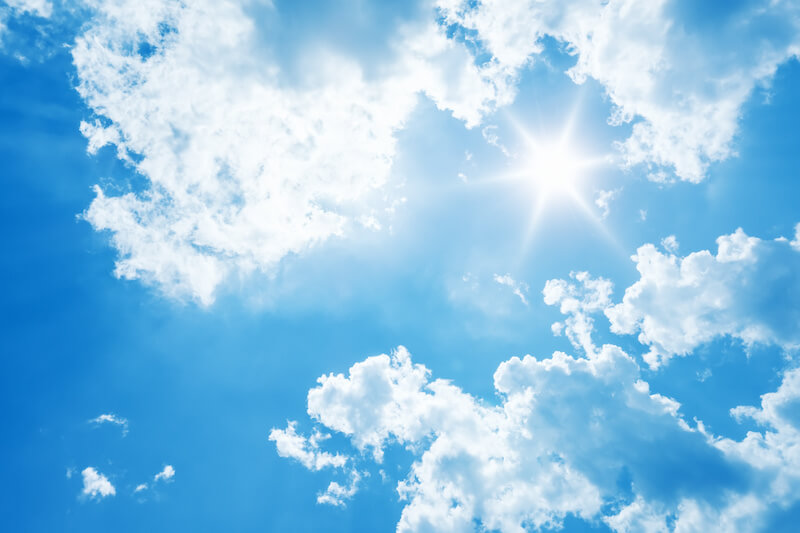 Amarillo's climate is a bit unpredictable. In Amarillo, the southern plains meet the desert. Surrounded by prairie grass and nestled at an altitude of 3,671 ft., the region receives about 19.5 inches of precipitation annually — including 3 inches of snow. There are four distinct seasons in the Texas Panhandle. Amarillo's temperature typically varies from 25°F to 91°F.
Known as the United States' third windiest city, the constant breeze makes even the hottest days bearable and contributes to Amarillo's suitability for wind farm development. Fall is considered the best season in Amarillo, with its cool, crisp mornings and warm, lazy afternoons. And, occasionally, when conditions are right, the cottonwood trees show their brilliant colors, and the leaves fall. Winter in the Panhandle is harsh. January and February record the city's coldest temperatures, and both ice and snow are possible.
More information about the climate in Amarillo:
Driving Around Amarillo
Amarillo is simple to navigate. The downtown part of the city was initially designed to be a grid pattern, providing numerous alternate routes to any location. Freeways are easily accessible. Texas State Highway Loop 335 encircles the Metroplex while I-27 (434) and I-40 neatly intersect Amarillo into compass-like North, South, East, and West sections. The roads and highways also name many areas or neighborhoods, such as "Route 66" or "The Loop."
Driving in some Texas cities can be brutal, with cars sitting for hours in concrete jungles. But Amarillo's "rush hour" is an urban myth. The roughly 270,000 residents of the region are proud that the average commute is only 15 minutes — barring, of course, construction, wrecks, or mishaps.
More information about traffic in Amarillo:
Public Transportation in Amarillo
Two airports serve the region. The first is Rick Husband Amarillo International Airport (AMA), which lies 10 miles northeast of downtown. Considered a regional airport, Amarillo International accepts flights from three commercial airlines-Southwest, United, and American. A helipad is available. The airport offers both an outdoor self-parking lot, valet parking, and car rental.
The second airport is Tradewind Airport (TDW), a privately owned public-use airport in Randall County. Tradewind is three miles southeast of the city's center. Tradewind Airport does not have a control tower — primarily designed for single, multi-engine, small jets, and helicopters.
Lyft and Uber's ridesharing companies and commercial taxi services are available at Amarillo International Airport and the Tradewind Airport. In many cases, taxis are the least expensive option.
Greyhound Bus provides daily commercial service to Amarillo. The city operates Amarillo City Transit (ACT) for localized bus transportation. The Amarillo City Transit bus is scheduled Monday through Saturday, 6:20 a.m. and 7:00 p.m. Amarillo City Transit (ACT) closes for major holidays. Over 23 bus routes criss-cross the area. A complete schedule of route times and stop locations is available through the mobile app One Ride.
Amarillo Schools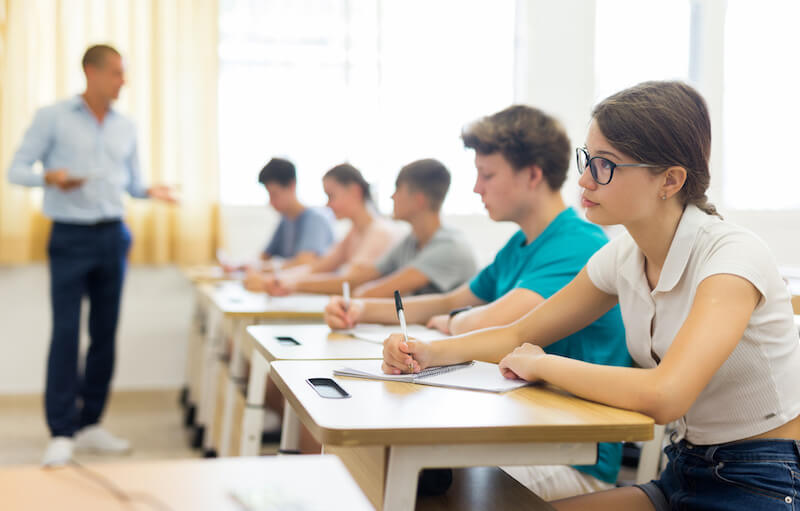 Four separate school districts combine to form Amarillo schools. Amarillo Independent School District (AISD), the largest of the four districts, is located in the city's seat, Porter County. AISD encompasses 50 public elementary, middle, and high schools and private academies. Another three districts, Canyon Independent School District (CISD) to the south, Highland Park (HISD), and River Road Independent School District (RISD) immediately adjacent to Porter County, contribute additional educational options to the area.
Also located in Amarillo, the 113-year-old West Texas A&M University (WTAMU) is home to an international faculty and over 8,000 students. The AISD partners with WTAMU and nearby Amarillo College to provide high-school vocational training.
Small-Town Charm with Big-City Potential
Amarillo is an affordable, vibrant, and growing community. Whether changing jobs, in search of unique adventures, or as a new place to settle down, the quiet streets of Amarillo have high growth potential and more than just a little elbow room. Art, education, industry, and community intertwine, creating a dynamic community known as the "Yellow Rose of the Texas Panhandle."