What to Know Before Moving to Midland, Texas
Posted by Danny Evatt on Thursday, January 5, 2023 at 10:37 AM
By Danny Evatt / January 5, 2023
Comment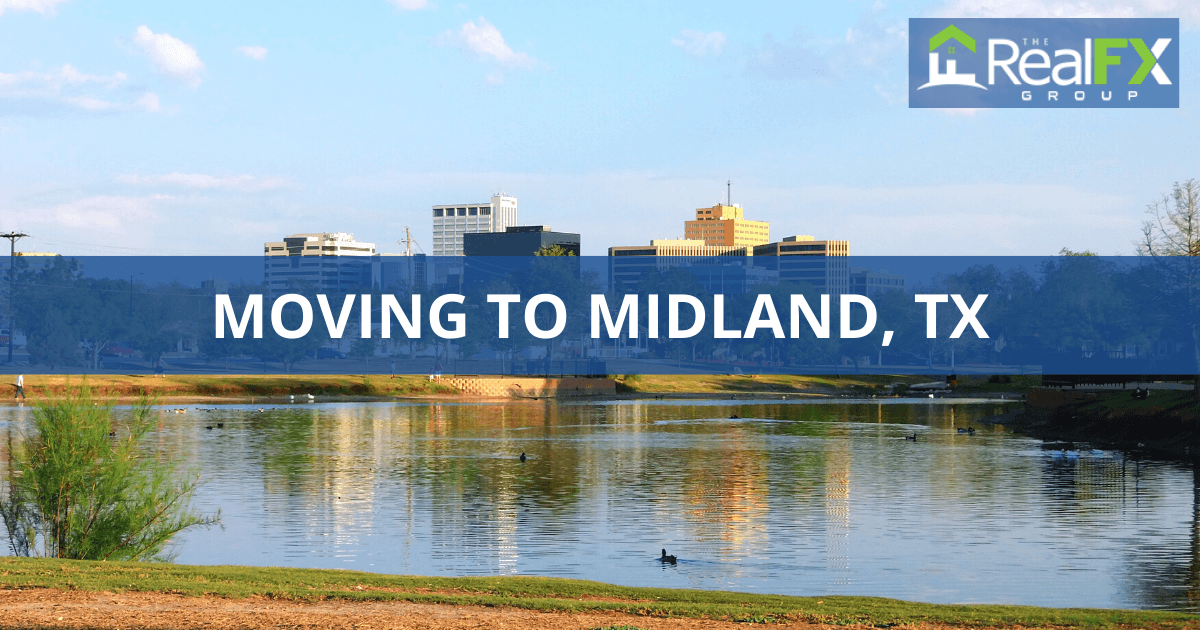 Living in Midland, TX
Looking for a city that offers plenty of job opportunities while maintaining a great sense of community? The Midland community has both and is definitely a consideration when debating where to move within Texas.
Located in the Permian Basin (the nation's largest oil-producing area), Midland, TX, has plenty to offer for newcomers looking for a new chapter in life. This medium-sized city welcomes new citizens with open arms and a warm smile from its booming economy to its abundant nightlife. This is all thanks to the city's excellent sense of community, which takes the mantra of "love thy neighbor" to a whole new level.
But it doesn't stop there. Midland also offers plenty of work opportunities for so many different job fields. What's more, the cost of living here is even less than the national average. Combining all these creates the ideal location for a new journey in Midland, TX. If you're planning to relocate, read on for an overview of everything you should know about moving to Midland.
10 Reasons to Move to Midland
People move to Midland, TX, for so many reasons. While there's plenty to say about this unique city, here are just a few.
High salaries.
Excellent place for jobs in the oil industry.
Plenty of history to be seen in local museums.
Diverse cuisine.
Great sense of community as it's a rather small city.
Amazing architecture.
Access to plenty of schools.
Opportunities in the education and medical fields.
Midland Cost of Living
Arguably one of the most important aspects of moving to a new city is considering the cost-of-living in the area. The cost of living in Midland includes all the basic expenses of living in a specific city. Some examples of these basic expenses are food, housing, taxes, gas, and utilities. The first one to take into consideration is the price of housing.
The median price for homes in Midland is around $280,000. Homes are well spread out throughout the area, so there's plenty of options for housing in Midland, such as single-family homes, luxury homes, and condominiums. Midland houses for sale located in the heart of the city closely reflect the median housing prices in Midland.
Apartments are also widely available but once again vary in pricing. Considering both houses and apartments, Midland offers housing at prices roughly 10% lower than the average cost in the U.S.
Gas prices and public transportation prices are slightly higher than the national average. This isn't too surprising since the city is pretty small and far from any major cities in Texas.
One of the great things about Texas is that there is no state income tax. Take-home pay should be much more generous, which definitely helps lower the cost of living. Overall, the cost of living in Midland, TX, is slightly less than the national average.
More information about cost of living in Midland:
Midland Job Market
Midland is located in the Permian Basin in Western Texas. The Permian Basin is the largest oil production area in all of the U.S. The jobs here reflect that. A large majority of jobs located in Midland are in the oil industry. These can either be working on-site or the less-directly involved jobs in finance and legal fields related to the oil industry. Engineering, geoscience, ranching, and agriculture are also popular markets around the area.
With that said, the leading job-providing sectors are mining, healthcare, and education. Those in professional services such as business and finance can also find opportunities in Midland rather comfortably. Food services are also steady since the city has a pretty good variety of restaurants open all year round.
The city's most popular employers include:
Warren Equipment Companies
Midland Independent School District
Dawson Geophysical
Patterson Drilling UTI
Midland Memorial Hospital and Medical Center
Chevron USA Inc.
Midland County
Popular Industries in the Area
Midland is popular for how many jobs it provides for those working in the oil industry. It's well suited for any range of employees in the oil industry, whether they work on-site or off-site.
Aside from that, education and medicine are steady job markets in Midland, Texas. Education will almost always be a necessity in the area, especially since the Midland Independent School District (MISD) has many different school campuses.
As for the medical field, professionals in this industry will find jobs all across the states. In fact, nurses are one of the most in-demand jobs nationwide in 2021.
More information about finding a job in Midland:
Things to Do in Midland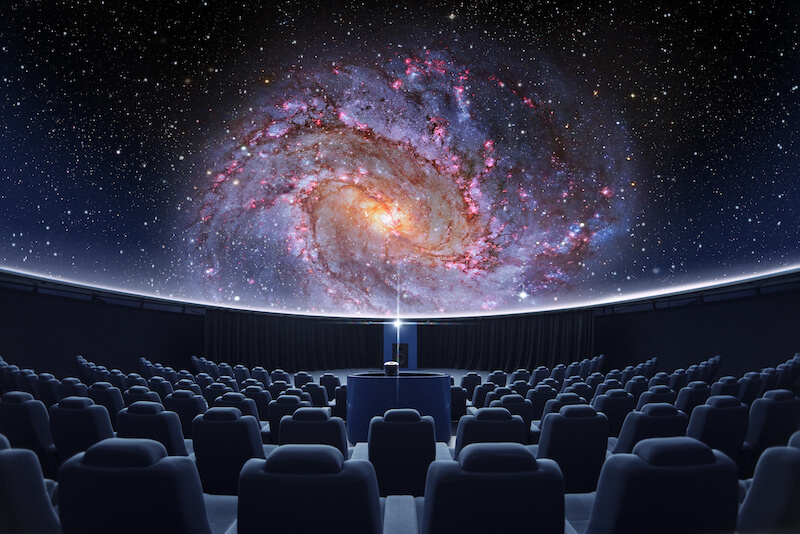 Despite it being located quite a few miles away from some of Texas' major cities, Midland does not at all fall short of fun things to do. There are actually a few places in Midland that offer experiences that can't be found elsewhere. This includes the Marion Blakemore Planetarium, one of the only Spitz SciDome HD Star Projectors globally.
A handful of places in Midland pull inspiration from the city's excellence in petroleum production. Refinery equipment and drilling locations are spread throughout the city, perfect for giving off the feeling of industrialization and hard work. You can even visit the Permian Basin Museum, home to the largest antique oil drilling equipment collection.
Midland is a city that's full of surprises. One of those being that it's home to a prestigious performing arts venue, the Wager Noel Arts Performing Center as well as the Fredda Turner Durham Children's Museum, the Midland Army Field Museum, and the Museum of the Southwest. The George W. Bush childhood home is also open for visitors to see where the 43rd president was raised.
Outdoor Activities
Midland is a naturally jaw-dropping place because of its great sunsets and flat plains. The inner workings of the city itself are pretty too, but nothing beats spending time out in nature.
There are numerous city parks, golf courses, tennis, and basketball courts to enjoy the abundant sunshine that Midland offers. And only a few hours drive away are the mountain snow ski areas of New Mexico for all those winter outdoor activities.
And for the outdoor sports-minded, you can attend a minor league football or baseball game with the local West Texas Drillers or the Midland Rockhounds.
The Odessa Meteor Crater and Museum definitely deserves a spot on your Midland activities bucket list. Admission is free, and the community even allows visitors to walk straight through the crater.
Wildlife preservations and parks are plenty in number as well. One newer and popular area is the I-20 Wildlife Preserve. This urban playa lake wildlife preserve is one of just a few in Texas that is within city limits and is open for all to see and enjoy.
Restaurants, Breweries, and Bars
One of the things that Texas is most famous for is its incredible number of restaurants. In fact, Houston itself has over 10,000 restaurants. But while Midland isn't as big as Houston, there are still more than dozens of delicious restaurants to choose from.
As a city located in west Texas, most restaurants specialize in barbecue, southern comfort, and Tex-Mex cuisines. Notable restaurants are Wall Street Bar & Grill and Clear Springs Cafe.
Bars are also a key player in Midland's most popular activities. They're spread across the city, so finding one most likely won't be an issue. There are even a few local breweries in the area, such as the Tall City Brewing Co.
Nightlife
The many entrepreneurs of Midland understand that everyone needs a night out once in a while. There are plenty of places to spend a weekend night outside of the house in Midland.
As mentioned above, the city doesn't shy away from offering a vast number of bars and breweries for an ideal weekend night out. Craving something a little more interactive? There are plenty of clubs around the area too! What's really fun about these clubs is that they're heavily inspired by Texan Cowboy culture. Some of them include the Crossroads Saloon and the Rockin' Rodeo nightclub.
Be prepared to put on those boots and cowboy hats and enjoy the nightlife!
Midland Climate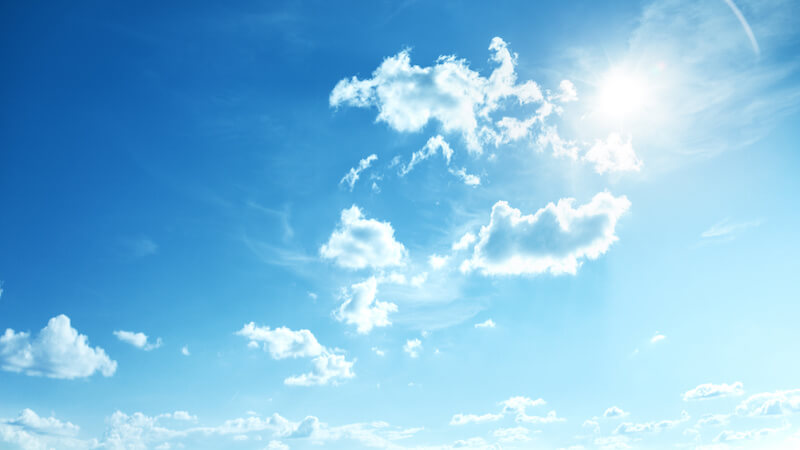 Midland is located in West Texas, where the Chihuahuan Desert and vast plains of the Texas Panhandle meet. As a result, it's a semi-arid climate with generally low humidity. The longest season in Midland is certainly the summertime when temperatures can reach the low 100's for a few weeks at a time. However, with low humidity, the air here can feel cooler than in most of the state. On average summer temps usually range between 85°F and 95°F, with July being the hottest month all year round.
Winters in Midland are cold and very dry. Daytime temperatures in Midland rarely go below 32°F or rise above 70°F, and sunshine is plentiful, so winters are very tolerable. Throughout the year, the average high is 80°F and the average low is 51°F. All four seasons are distinct and can be felt in Midland.
Rainfall is infrequent throughout the year, with an average of 14.8 inches annually. The season that gets the most rain in Midland is summer which averages about 1.8 inches. But don't be fooled, because when it does rain in Midland, it can come down hard and fast, quickly filling local waterways (known as "draws"), and sometimes results in the flooding of many streets, including Wadley Avenue and A Street. Snow is infrequent in Midland. Yet, there's a possibility of around an inch of snowfall in January or February.
More information about the climate in Midland:
Midland Traffic
With approximately 150,000 people, it's not a surprise to see that traffic in Midland, TX is rather low. Most commuters take around 8-15 minutes to get to their destinations, and hardly any commutes last 20 minutes. To put things into perspective, the average commute in Midland takes about 12 minutes. That's 16 minutes less than the average commute time in the U.S. at 28 minutes.
Rush hour is in the morning from around 7:30 a.m. to 8:30 a.m. This is standard knowing that most people in the U.S. workforce arrive at their jobs anywhere from 7 a.m. and 9 a.m. Traffic in Midland consists of single cars since the majority of people in the city travel alone.
Parking shouldn't be hard to find since the area is well spread out. Parking in Downtown Midland may be an exception during the busiest times of the day. A few parking garages and lots are available to the public.
Alternative Routes
The major highways in Midland, Texas are I-20 to the south, and Loop 250, which primarily serves the west, north, and northeast parts of the city. These are heavily traveled roadways and can be quite busy during peak commuting times. However, the traffic is nothing compared to the major highways in cities like Dallas or Houston. You'll rarely experience any sort of traffic jam or major delay on roads in Midland.
Another heavily traveled route is SH 191. It runs from the north side of Odessa to the outer edges of Midland. A large number of residents travel between the two cities for both work and entertainment, and when flying out of Midland International Airport, which is located just to the west of town.
More information about traffic in Midland:
Public Transportation in Midland
Getting around via public transportation isn't the most common in Midland. However, the city still offers many resources to its citizens to get around if they don't own a car (or avoid using it). Multiple taxi and shuttle services are stationed all around the area and available most times during the day, perfect for those living in condos.
Another great feature of Midland is the unique EZ-Rider transport system. This bus transport system includes six bus routes that stretch throughout the city. What's even better is that they allow riders to see a map of Midland's bus routes online. The bus operates Monday through Saturday. Weekday times are 6:15 a.m - 6:10 p.m. and Saturdays are 8:15 a.m. - 4:10 p.m.
The bus offers rides at fixed rates, which are very affordable.
Adults (19-59): $1.25
Seniors (60+): $0.60
Kids and Teens (5-18): $1.00
Disabled: $0.60
Students: $1.00
Kids under five years old get a free ride. When riding this bus and applying for a discount, passengers must show valid forms of I.D.
All-day passes are also available for $3.00.
Midland Schools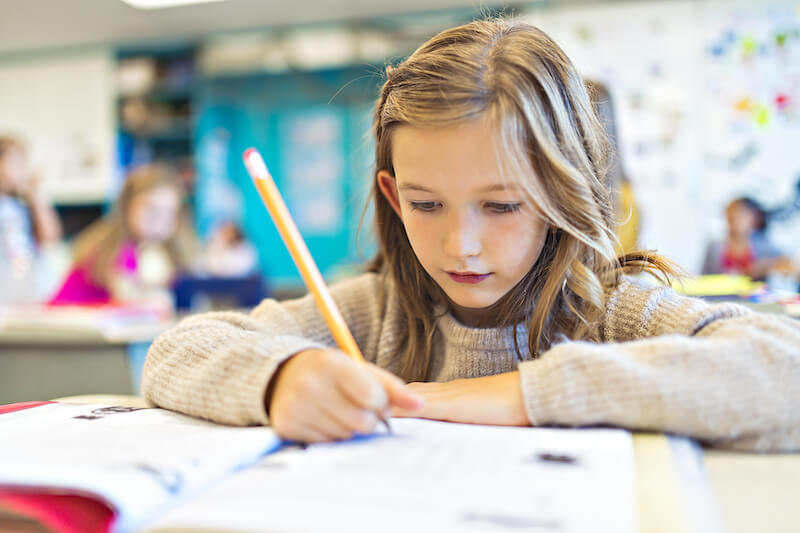 Schools in Midland all belong to the Midland Independent School District (MISD), which has 40 campuses. The biggest cluster of campuses belongs to elementary schools.
Currently, there are 27 elementary schools, 5 junior high schools, and 8 high schools. Some of these are specialty schools that help propel kids to a new level in certain academic subjects. An example of this is the Washington STEM Academy for elementary school students. Most schools are well spread out, and transportation is provided via the MISD school bus system. Additional transportation methods are available as well.
The Midland area also has two distinct two-year colleges, Midland College and Odessa College. These are available to the public and act as community colleges to have access to education outside of four-year universities.
Students can either graduate and achieve their degree or move to the University of Texas Permian Basin, which boasts an 88% acceptance rate. Staying in Texas also grants students access to other universities, such as the University of Texas at Austin and Rice University.
Moving to Midland
What's not to love about Midland? The city is great for job opportunities but doesn't prioritize it where people forget about the community. In fact, a great sense of community interaction is one of the many benefits of moving to Midland, TX.
Aside from that, the cost of living is more affordable than the U.S. average, and there's even no state income tax in Texas. There's also plenty to see in Midland, ranging from the many museums to all the parks and preservations near the area.